Back
Latest News
Online Dispute Resolution & it's necessity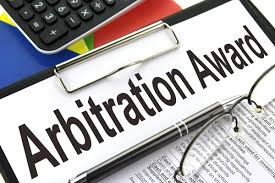 Online Dispute Resolution & its necessity
Online Dispute Resolution (ODR) has been defined to mean as alternative dispute resolution carried out using information technology. ODR is a way of settling disputes, whether by conciliation or arbitration, including the use of online technologies to promote conflict resolution between parties. For all or part of the proceedings, the information management and communication tools in ODR can apply and also have an effect on the methods by which conflicts are resolved.
ODR in India
In1985, the UNCITRAL Model Law on International Commercial Arbitration and the UNCITRAL Conciliation Principles were introduced by the United Nations Commission on International Trade Law (UNCITRAL) in 1980.

The United Nations General Assembly has proposed the implementation of the above Model Law and Rules in situations where a dispute occurs in the form of international commercial relations and where the parties pursue a friendly resolution of the dispute by means of conciliation.
In the Arbitration and Conciliation Act,1996, which was amended in the year2015, India has also incorporated these uniform principles of alternative dispute resolution. The Arbitration Act provides alternate dispute settlement procedures for national and international parties, such as arbitration, conciliation, etc.

The Ministry of Law and Justice has taken steps to implement Online Dispute Settlement by mediation, arbitration, and conciliation.
Need
For all parties, including courts, states, corporations, individuals, international

organizations

, etc., conflict resolution is a challenging matter.
This is more so when there is a conflict of law since various countries have different rules for dispute resolution.
Countries should follow a model code of conduct that has been integrated into their respective domestic laws to reduce the hardships of such conflicts.
The Indian judicial system is already burdened with piles of lawsuits, with the problems of rising e-commerce conflicts, things will get even worse.
To restrict the position of national courts and to give priority to the will of the parties in the creation of a dispute resolution procedure.
Securing procedural fairness across a small range of requirements from which the parties have not been able to consent to withdraw.
Implementing rules that advance arbitration, even though the parties have not reached a consensus on all applicable procedural matters.
It remains one of the most effective methods of resolving Business to Business (B2B) and Business to Consumer (B2C) conflicts in the modern period, considering the disadvantages connected with online arbitration.
To face future challenges, steps should be taken. If steps to that effect are not taken, then ODR proceedings in India may be limited to obsolete and unused theories only. A suitable complaint handling system to settle conflicts that occur on e-commerce sites is important.
This Article Does Not Intend To Hurt The Sentiments Of Any Individual Community, Sect, Or Religion Etcetera. This Article Is Based Purely On The Authors Personal Views And Opinions In The Exercise Of The Fundamental Right Guaranteed Under Article 19(1)(A) And Other Related Laws Being Force In India, For The Time Being.
BY : Shivani Kinniwadi