Back
Latest News
using mediation in the cases of sexual harassment at work place claims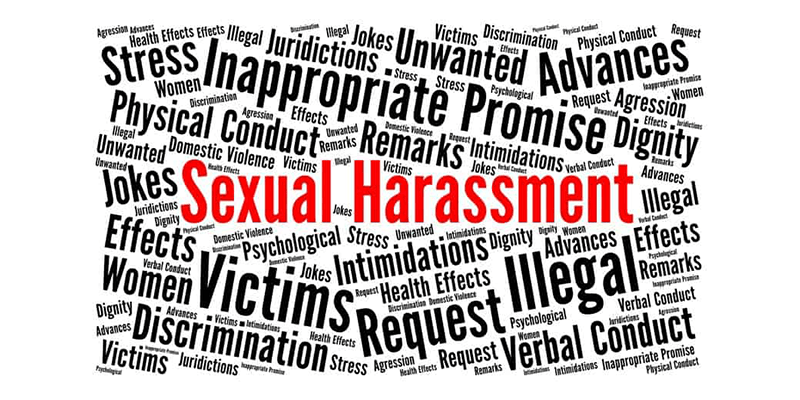 Using Mediation is the Cases of Sexual Harassment at work place claims-
Sexual harassment continues to be a grave problem in the work place regarding the quantity of cases being recorded, the new sorts of cases documented, and the expense to the business. The Equal Employment opportunity Commission (EECO) reported that in fiscal year 2003, it received 13,566 sexual harassment cases. Employers tend to assume that these claims are just documented by ladies however there are an expanding number of men who are additionally recording claims.
According to statistics related to sexual harassment cases (reported) at Indian working environments expanded by 54% from 2014 to 2017, as per official data. The instances of sexual harassment that women face consistently, including eve-prodding, heckling and so on are not considered 'grave' enough to be accounted for and practically 80% instances of lewd behaviour go unreported.
Sexual Harassment is listed as criminal offence and is punishable under a few laws in India. However, no current substantive legislation against sexual harassment recommends mediation for dispute resolution. In absence of proper legislation, mediation in case of sexual harassment ought to be managed most extreme consideration and insurance so as to secure the confidence and nobility of the survivor.
If an employer decides to use mediation for sexual harassment disputes it ought to have explicit parameters with respect to what will and will not be mediated. While most employers are willing to allude sexual harassment cases to mediation services if the members are willing, the go between are ordinarily mindful so as to decide if there are special conditions that would propose that mediation is unsuitable. In cases where there is real physical harm rape, or a force differential too incredible to even consider allowing for reasonableness (i.e., extraordinary distinction in rank or status), employers are significantly less interested to see mediation as a suitable setting for goals of the issue. In addition, if the employer has just discovered that a harasser must be released, mediation may not be deemed suitable. Mediation may, however, help the employer is addressing many of the troubles that attend sexual harassment complaints. For example, managers have discovered that mediation is a decent method to teach the culprit about inadmissible conduct in the work place. It also permits victims an avenue where to vent emotions that have emerged because of slandering treatment.
Sexual harassment claims are regularly hard to determine in light of the fact that the employer is confronted with a "he said/she said" circumstance and no other type of verification. With mediation, the accentuation isn't on who has a superior case. Subsequently, gatherings may concentrate on settling their disparities and building up a lot of work rules with the arbiter that permit them to keep on cooperating what's more, move past the contest.
Mediation can be a significant tool for employers to remember for their misconduct It might be utilized by workers who might regularly not utilize the average protest process. In spite of the fact that mediation is not appropriate for all sexual harassment cases it very well may be an advantageous procedure for both the informer also, the denounced whenever used appropriately.
sexual harassment meaning
when to go for mediation
CONCLUSION
BY : Vani Shrivastava