Back
Latest News
UNDERSTANDING ARB-MED-ARB MECHANISM OF DISPUTE RESOLUTION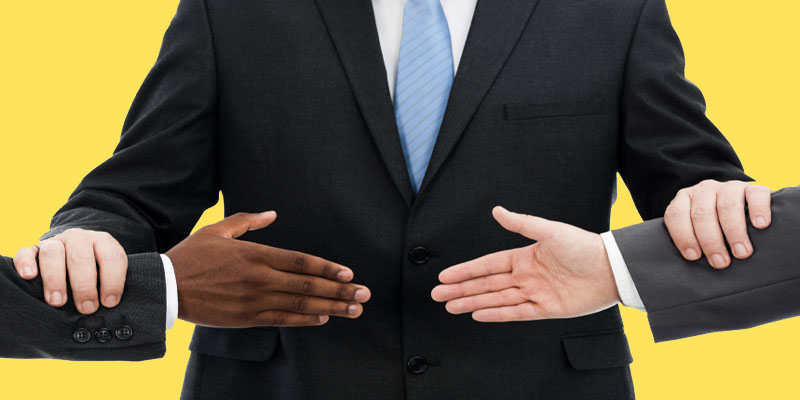 The most common types of alternative dispute resolution mechanisms are arbitration, mediation, conciliation and neutral evaluation. But there might exist certain disputes which cannot be resolved through any of the following types. For this purpose, the Singapore International Arbitration Centre (SIAC) and the Singapore International Mediation Centre (SIMC) developed a hybrid proceeding called arb-med-arb i.e. Arbitration-Mediation-Arbitration. It was introduced in November 2014.
Arb-med-arb is a three- tiered dispute resolution mechanism. In this process, initially the disputants refer to arbitration for resolving their disputes. Once the parties are completely aware about the facts and issues of the case, the situation of the other party, the arbitration proceedings are suspended temporarily. The parties then commence with the process of mediation. The parties try to resolve their disputes through effective negotiation. If they are able to settle their disputes through mediation, the same is recorded and then referred to the panel of arbitrators, so that a consent award can be made. If they reach at an impasse during the mediation proceedings, the disputants may continue with the arbitration proceedings.
The main aim of this mechanism is to combine the benefits of both arbitration and mediation. The arbitration proceedings enable the parties to know the merits of the case and it helps in understanding the facts of the dispute from the perspective of the other party. It also clears any misunderstandings that exists between the parties. The mediation proceedings enable the parties to put forth their proposals and then find a creative and effective solution for the dispute. The dispute may result in an agreement that is in the interest of both the parties. The arb-med-arb procedure is very cost- effective also.
According to the AMA protocol, the arbitrator and the mediator have to be different individuals. This contradicts the hybrid arb-med proceedings. The protocol lays down this rule in order to ensure that the arbitrator(s) and the mediator(s) appointed are impartial and independent in the later stages of the proceedings also. Once the arbitration proceedings are suspended, the arbitrator is required to disclose all the necessary information pertaining to the facts of the case, but the mediator remains privy to the information that is not required in the mediation proceedings. If the parties disclose certain information during the mediation proceedings, the mediator is liable to keep it completely confidential. Hence, during both the proceedings a certain level of confidentiality is maintained by the third party.
The major drawback of this mechanism is the arbitrability of disputes. If a dispute is arbitrable, then this mechanism can be opted by the disputants. In most countries, the law governing arbitration proceedings segregate the disputes that are arbitrable and that are not arbitrable. But there is no such segregation for mediatable or non-mediatable disputes. Thus, if a particular dispute is not arbitrable, the parties cannot opt for arb-med-arb mechanism, even if they are willing to resolve their dispute through this mechanism.
Meaning
Procedure
Advantages and disadvantages
BY : Riddhika Somani