Back
Latest News
ARBITRATION AMENDMENT ACT CONTEXT PT.1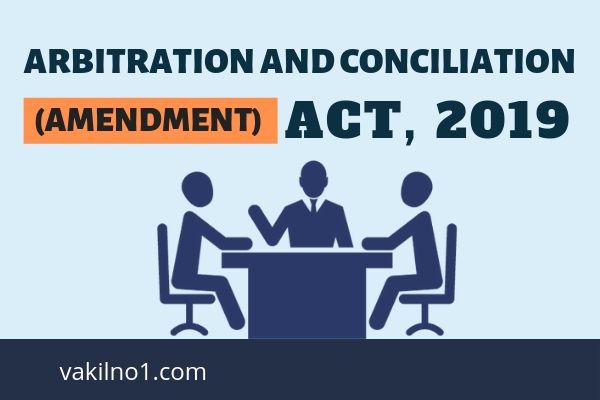 The 1996 Act had no actual provision was underlined for promoting institutional arbitration in India as it was done beforehand in Singapore as well as in Hong Kong.
In December 2016, a very high-level committee was set up the Government of India to review the institutionalization of arbitration mechanisms in place in the country as well as to evaluate and improve and enhance the ultimate quality and performance of over 35 arbitral institutions that were functioning in the country along with emphasizing the need for India to become a crucial seat of arbitration on the whole. The committee made the following recommendations which were included in its overall report of July 2017:
The initial portion it was suggested that the promulgation and setting up of the Arbitration Council of India should be added in the 1996 act, which would necessarily underline its composition as well as functions.
Secondly, it was recommended that the International Centre for Alternative Dispute Resolution(ICADR), which had already been set up and funded by the government previously, but had unfortunately been unable to achieve the objectives which it had set out in 1995, the Government of India hence was recommended to take over it's functioning.
The third and penultimate portion focused on adequate measures that had to be undertaken eventually for reform in the dispute management and dispute resolution components under Bilateral Investment Treaty Arbitrations.
The Government of India eventually accepted the recommendations of the high-level committee report made in the first portion of the report and tabled in the Parliament the Arbitration and Conciliation (Amendment) Bill No.21 of 2019, to amend the 1996 Act. The objectives and rationale of the Bill inter alia, in short, was the following -
Based on the High-level committee's report which was submitted on 30th July 2017, which was meant to strengthen institutional arbitration in the country, the aforementioned committee, recommended the establishment of an independent body for the grading of arbitral institutions and the accreditation of arbitrators, etc. The committee had also recommended specific vital amendments to the 1996 Arbitration Act to properly minimize the need to approach the courts for appointments of arbitrators. After adequately examining these very recommendations, to make India a hub of institutional arbitration for both domestic as well as international arbitration, it was ultimately decided to amend the Arbitration and Conciliation Act of 1996.
The Arbitration and Conciliation(Amendment) Bill No. 21 of 2019, was then subsequently passed by both houses of Parliament in the very first session of the 17th Lok Sabha( constituted after the recently concluded General elections), in July of 2019. After the Bill was subsequently approved by the Council of States and received presidential assent, it was henceforth titled "The Arbitration and Conciliation(Amendment) Act No. 33 of 2019.
The crucial and lucrative features and segments of the Arbitration Amendment Act are outlined in the second part of this article.
Source: Harmony amidst Disharmony - The Indian Framework- Fali S Nariman
Singapore
Bilateral Investment Treaty Arbitrations
Arbitration Act,1996
BY : Kabir Dev