Back
Latest News
When the parties have no intention of settling the dispute, no pre-arbitration negotiations are required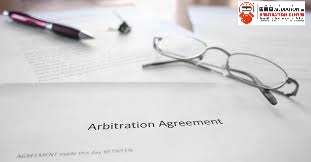 When the parties have no intention of settling the dispute, no pre-arbitration negotiations are required
In the case of M/s IMZ Corporate Pvt Ltd vs MSD Telematics Pvt Ltd, a single judge of the Delhi High Court held that if there is no purpose to negotiate before pointing the disputes to arbitration, it is not necessary to do so, although such negotiation is a pre-requisite for initiating the arbitration.
Facts of the case:
The Petitioner and the Respondent signed a Memorandum of Understanding on January 1, 2020, to promote their respective business interests and profits.
When a disagreement occurred about soliciting each other's workers, the Petitioner invoked the arbitration provision on July 4, 2020, and requested that the Delhi International Arbitration Centre appoint an arbitrator. It's worth noting that the issue of the debate was a contractual requirement. The Respondents were served with a notice from DIAC, but no response was received. As a result, the Petitioner filed the aforementioned petition. The petition was denied by the Respondent on the following grounds:
Under Section 11(6) of the Arbitration and Conciliation Act, 1996, the Petitioner failed to plead or demonstrate the circumstances listed in clauses (a), (b), and (c) ("the Act").
The MOU in question was a forgery and fabrication, and its existence is in question. Various criminal processes are launched, rendering the whole MOU null and invalid.
The Petitioner has failed to follow the pre-arbitration process.
The Memorandum of Understanding in question was not stamped. The failure to pay stamp duty on a business contract would declare the arbitration agreement void and unenforceable in court. The court should seize the instrument, and the petition should only be considered once sufficient stamp duty has been paid.
The Petitioner claimed tyranny and mismanagement at the Respondent Company and filed a complaint with the NCLT; nevertheless, the matter is not arbitral under Section 2(3) of the Act.
Decision/Analysis:
Decision/Analysis: The court overruled the Respondent's objections and found the petition to be maintainable for the following reasons/grounds:
When determining whether the court has jurisdiction under Section 11, the court must only consider whether there is an arbitration agreement in place and if there are any arbitral issues. According to the Court, any disagreement about the existence of an arbitration agreement shall be brought before an arbitral tribunal in line with the law.
(This Article Does Not Intend To Hurt The Sentiments Of Any Individual Community, Sect, or Religion, Etcetera. This Article Is Based Purely On The Authors Personal Views And Opinions In The Exercise Of The Fundamental Right Guaranteed Under Article 19(1)(A) And Other Related Laws Being Force In India, For The Time Being. Further, despite all efforts made to ensure the accuracy and correctness of the information published, White Code VIA Mediation and Arbitration Centre Foundation shall not be responsible for any errors caused due to human error or otherwise.)
In the case of M/s IMZ Corporate Pvt Ltd vs MSD Telematics Pvt Ltd, a single judge of the Delhi High Court held that if there is no purpose to negotiate before pointing the disputes to arbitration, it
As a result, the Petitioner filed the aforementioned petition. The petition was denied by the Respondent on the following grounds:
Decision/Analysis: The court overruled the Respondent's objections and found the petition to be maintainable for the following reasons/grounds:
BY : Muskaan Rawat