Back
Latest News
INSIGHT TO THE ARBITRATION AND CONCILIATION (AMENDEMENT) ACT, 2019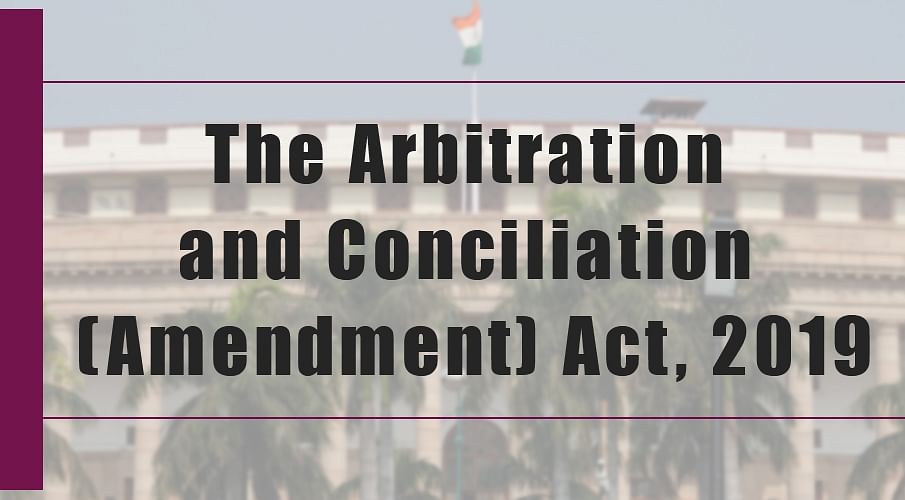 The amendment act introduces regulatory mechanism in the field of arbitration and provides for adding Part 1A (Section 43A to 43M) to the act, which makes provision of the Arbitral Council of India. The council must take necessary provisions to encourage and promote arbitration, mediation, conciliation and etc.
APPOINTMENT OF ARBITRATOR- SECTION 11
In the principle act the appointment of the arbitrator was the duty of the Supreme Court or the High Court. But now this function will be done by the arbitral institution appointed by the Supreme Court or the High Court.
The arbitral institutions to be designated by Supreme Court or High Court would be those which have been evaluated by the board.
The arbitral institution has the obligation to dispose of an application of arbitrator within 30 days from the date of sending the notice to the opposite party.
The arbitral institution has the right to determine the fees to be provided to the arbitrator under the Fourth Schedule of the act. The Fourth Schedule may not apply in the case of international commercial arbitration.
TIMELINE FOR MAKING AWARDS
Section 29(1) talks about the international commercial arbitration out of the time limitation.
Under section 23(4), a provision is made that the claimant and the appellant shall provide a statement of claim and defence and this process is to be completed within six months from the date of appointment of an arbitrator.
The time spent in filing of rejoinder or rejoinder to counter claim will not be considered as time spent in completion of pleading under section 23(4).
OTHER AMENDMENTS
Under section 17 it states that the arbitrator may not pass an interim order after making the award. In such a case the interim order can be granted only by the courts.
Section 42A provides for maintaining confidentiality of the arbitral proceedings.
The act has inclusion of the sixth, seventh and the eighth schedule.
Schedule 8 talks about the qualification of the arbitrators.
Introduction
section 11
Other amendments
BY : Akshaya K