Back
Latest News
HSBC PI Holdings (Mauritius) Ltd v Avitel Post Studioz Ltd. and others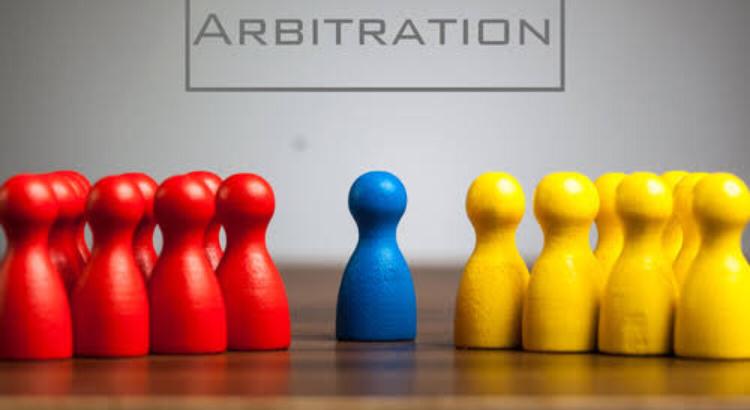 HSBC PI Holdings (Mauritius) Ltd v Avitel Post Studioz Ltd. and others
Facts:
HSBC PI Holdings is an investment holding company for the Asia Division of HSBC. HSBC PI Holdings pursued interim injunctive relief and related orders before the Bombay High Court in support of Singapore arbitration proceedings to compel Avitel(respondent) to deposit money or security to the extent of HSBC's original investment of US$60 million in a failed project. HSBC had invested US$60 million in Avitel in order to acquire 7.80% of its shareholding
on the basis, inter alia, of representations and undertakings by Avitel that the monies would be used to purchase enabling Avitel's subsidiary to service a contract with the BBC, said to be worth between US$1 billion to US$1.3 billion. Both the parties further signed a Share Subscription Agreement (SSA). The SSA provided that the agreement would be construed in accordance with the Indian laws and any arbitration proceedings to be conducted under the Singapore International Arbitration Centre (SIAC) Rules in Singapore. Further a dispute arose between the parties. HSBC had accused that the promoters of Avitel the Jain Family had induced HSBC to invest in Avitel by making a representation that Avitel was on the verge of finalising a contract with the BBC. An earlier meeting between the parties with a BBC representative, in order to provide supposed endorsement by the BBC of its contract with Avitel's subsidiary, was discovered by HSBC to have been fraudulent.When HSBC discovered this contract to be fraudulent it approached SIAC arbitration proceedings against Avitel. Arbitral proceedings were initiated, and a final award was passed in favour of HSBC inter alia holding the above allegations to be true. HSBC brought a petition before the Bombay High Court against Avitel demanding the deposit of HSBC's original investment of US$60 million and y security for the investment that had disappeared. Avitel claimed HSBC's petition without any basis since the agreement was to be ruled under Indian law and an issue of fraud was not capable of settlement through arbitration under Indian law.
Issue:-
Whether Singapore arbitration tribunal has jurisdiction in this matter?
Whether this matter of fraud can be governed under Singapore Law?
Decision
The Bombay High Court ruled in favour of HSBC and ruled that the parties had expressly chosen Singapore as the seat of arbitration, thus the arbitration proceedings were to be governed by Singapore Law. It was stated that under Singapore law, the arbitral tribunal can decide claims involving allegations of fraud if there are any, and there was no restriction to these issues being decided by an arbitrator. It was held that the Singapore arbitral tribunal had jurisdiction to deal with allegations of fraud and fabrication. The claim of Avital that, under Indian law, the arbitral awards by the Singapore arbitral tribunal, would conflict with the public policy of India was held invalid. In this case HSBC was entitled to seek interim measures and other relief against Avitel. Therefore noting the whole matter, the Bombay High Court ruled Avitel to pay the compensation as decided upon by the Singapore Arbitration council.
This Article Does Not Intend To Hurt The Sentiments Of Any Individual Community, Sect, Or Religion Etcetera. This Article Is Based Purely On The Authors Personal Views And Opinions In The Exercise Of The Fundamental Right Guaranteed Under Article 19(1)(A) And Other Related Laws Being Force In India, For The Time Being.
BY : Nandini Sharma