Back
Latest News
Ethics In ADR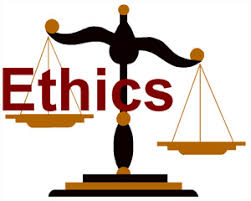 Ethics In ADR
This legal title gives a definitive insider's point of view on the ethical and moral contemplations that lawyers should know about during alternative dispute resolution. With an attention on issues, for example, revelation, neutrality, and the standard of openness, these top legal advisors break down the different moral principles and conventions to which lawyers, judges, and arbiters must follow and how they become an integral factor during the genuine ADR process.
Alternative Dispute Resolution is confronting a variety of ethical issues which are weakening the original thought of just and reasonable dispute resolution procedure. Lawful experts while managing ADR frequently faces great difficulties while getting comfortable to an absolutely new and non-quarrelsome job. All together to win the case, they utilize their careful abilities to control the dispute resolution process making it conflicting with the original idea and objectives of ADR. There are different reasons for these hatreds and one of them being the idea of ADR which is absolutely new. Different fields of law like criminal procedure or civil procedure has taken over a century to advance, while ADR entered in the field of law as of late and is just handful of decades old. Without a mutual body of basic understandings, qualities and ethics, ADR may fade away as fast as it appeared if an absence of clear moral or ethical underpinnings causes general public lose confidence in it as a suitable option in contrast to judicial dispute resolution.
ADR is developing quickly and is currently sought after by different individuals having various objectives. There was when legitimate guides who were related with ADR were regularly viewed as having great, ethical and moral soul. The explanation being that one strand of ADR (the one with which I distinguish "subjective"- better procedures and arrangements) which has consistently connected itself with seeking after "the great" and the "only," however as the time has changed the other strand of ADR (quantitative, proficiency concerned, cost-lessening, agenda clearing) which has delivered systematized types of question goals in the courts and in private agreements is assuming control over the previous one.
Legal advisors and lawyers presently associate with their customers and clients while having diverse conduct and expectations which are conflicting with the first thought and objectives of ADR. So as to win the case, they utilize their prudent aptitudes to control the alternative dispute resolution process. Take for example arrangement procedures of showing up after the expected time to lose the opposite side, "accept the only choice available" offers, and making schedule clashes are all antagonistic strategies that may keep the meter running, and as a rule don't serve the customer's eventual benefits.
This frequently prompts weakening of subjective and great and just qualities related with ADR. The most appropriate ethics which a legal counselor or lawyer ought to follow is by keeping their clients intrigue over their own, by guaranteeing decency and genuineness in their methodology and lastly, by deserting their prudent and antagonistic bartering procedures. The legal advisors ought not just act morally capable towards their customer yet in addition hold regard towards the lawful procedure as entirety. The pivotal test which is introduced before an ADR professional is to painstakingly make an equalization between the procedure and result so that doesn't bias or make any misfortune towards clients.
Legal professionalism is experiencing a significant issue in itself. clients are not fully satisfied with their own legal counselors or lawyer, professionals are basic towards their own partners and the whole open is reproaching the entire lawful procedure. So what is the main driver for individuals being disdainful about lawful polished methodology and this entire enmity?
As far as professional legal ethics, perspectives on a portion of the extraordinary scholars like Aristotle and Kant are profoundly imperative. As indicated by Aristotle, so as to know about moral standards, we have to initially understanding and comprehend "the points of interest" of a circumstance and this hypothesis of morals vary from moral relativism, which infers that no normal concession to ethical and moral standards can be reached. This hypothesis of Aristotle varies from conventional Kantian good theory, as Kant attempts to build up the possibility of ethics through contemplated examination of human practices and encounters.
Why ethics are important
need of professional ethics
conclusion
BY : Vani Shrivastava