Back
Latest News
HKIAC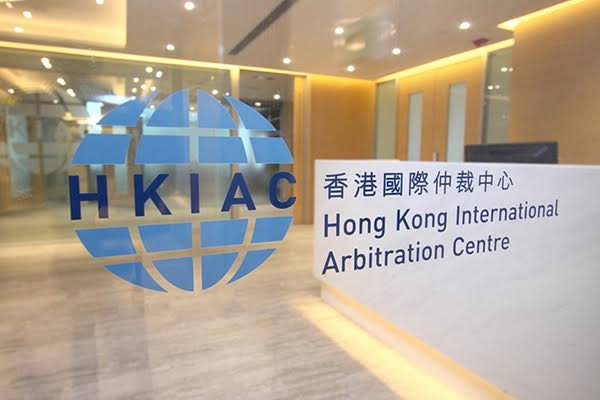 Arbitration is a consensual dispute resolution process based on the parties' agreement to submit their disputes for a resolution to an arbitral tribunal usually composed, of one or three independent arbitrators appointed by or on behalf of the parties.
Arbitration is conducted in accordance with the terms of the parties' arbitration agreement which are often found in the provisions of a commercial contract or applicable investment treaty.
The Hong Kong International Arbitration Centre (HKIAC) is a non-profit organization established under Hong Kong law. The HKIAC is one of the world's top dispute resolution organizations. The organization specializes in arbitration, adjudication, mediation, and domain name dispute resolution. The Institution also offers state-of-the-art hearing facilities, which have been ranked first worldwide for location, IT services, value for money, and helpfulness of the staff.
Arbitration awards are enforceable in over 150 countries around the world due to the application of the New York Convention on the Recognition and Enforcement of Foreign Arbitral Awards (the New York Convention)
HKIAC was established in the year 1985 by a group of leading professionals and businesspeople in an effort to meet the growing need for dispute resolution services in Asia. The Hong Kong Government and the Hong Kong business community provided funding to the HKIAC initially.
The HKIAC is a premier institution for dispute resolution. The principal body directing the activities of HKIAC is an executive committee. Three committees operate under the committee being the Proceedings, Appointments, and the Finance and Administration Committees. These three committees deal with matters concerning the business operations of HKIAC as well as the functions entrusted to HKIAC under its arbitration rules and in accordance with its role as appointing authority under the Hong Kong Arbitration Ordinance.
The HKIAC Secretariat manages the day to day dispute resolution activities of the HKIAC.
HKIAC maintains one of the largest caseloads in the world. The Institution has handled more than 9,000 cases since 1985. In the year 2016, HKIAC received a total of 460 new cases. 262 of these cases were arbitrations, 15 were mediation and 183 were domain name disputes. Within the 262 arbitration cases, 94 were completely administered by HKIAC, featuring parties from 39 jurisdictions. Most of the administered arbitrations were international cases.
The procedures adopted by the Council of the Hong Kong International Arbitration Centre (HKIAC) for use by parties who seek the formality and convenience of an administered arbitration while is done by maintaining the flexibility afforded by the UNCITRAL Arbitration Rules (Rules) and it supersedes HKIAC's previous procedures.
This article does not intend to hurt the sentiments of any individual, community, sect, or religion, etcetera. This article is based purely on the author's personal opinion and views in the exercise of the Fundamental Rights guaranteed under Article 19(1)(A) and other related laws being enforced in India for the time being.
HKIAC
Dispute Resolution
International Arbitration
BY : Ankona