Back
Latest News
SUPREME COURT FORMS COMMITTEE TO DO DRAFT MEDIATION LAW WHICH WOULD BE SENT TO THE GOVERNMENT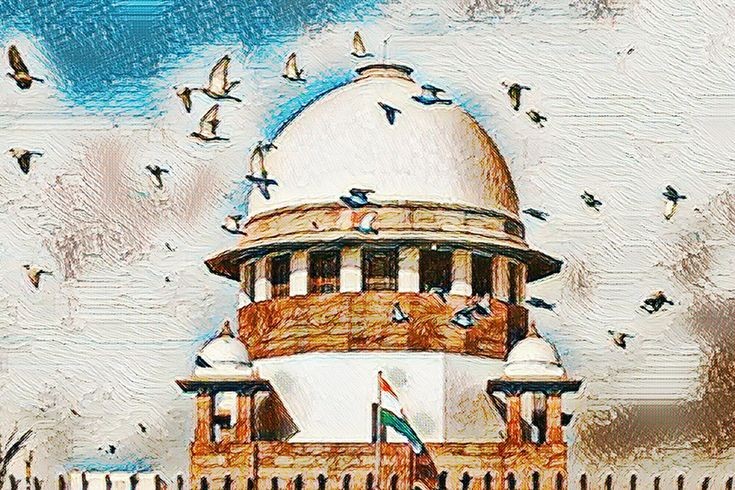 The Supreme Court has set up a panel through a unique set to firm up draft legislation to give legal sanctity to disputes that are settlement through the means of mediation, which would then be sent to the government as a suggestion from the apex court.
The panel, to be headed by mediator Niranjan Bhat, will recommend to the mediators, who are legal experts, a code of conduct. The committee met in Hyderabad on January 12, 2020, to consider suggestions for legislation put forth by mediators from all over India. The mediators elaborated and emphasized the voluntary nature of the process, confidentiality, neutrality, avoiding conflicts of interest, the enforceability of settlement, etc. There were other members of the panel who were appointed by the mediation and Project Conciliation
Committee (MCPC) of the Supreme Court, that included Justice K Kanan, former ASGs AS Chandok and PS Narsimha, senior advocates Sriram Panchu and JP Singh, and senior mediators Susheela S, S Sadhna Ramchandran, Laila Ollapally, and Anil Xavier. In fact, Chief Justice of India SA Bobde, in an interview had stated that all commercial matters could be made to first go through pre-litigation mediation.
So, if there happens to be any commercial dispute between two businesses then they could first under-go pre-litigation mediation. If it cannot be solved, then they might approach before the courts. The CJI felt the need for the Parliament to consider enacting legislation to give mediation a status of a decree.
CJI says that parliament will have to legislate. There is already a provision present in the Act of Lok Adalat where a settlement before Lok Adalat is enforceable as a court decree.
The agreement made between the two parties that arrived at the stage of pre-mediation litigation could have the force of the decree.
Justice Bobde even suggested starting degree and diploma courses in mediation in national law universities.
Bobde told in an interview that it is essential to have diploma and degree courses in mediation in national law universities. He already had a talk with the Bar Council of India and the chairman thought that it could be included in the syllabus for the LLB for mediation. He believes that if we have this then we can have lawyers qualified as mediators through a degree and they can even form a mediation bar.
The committee has engaged itself in international experts on mediation, which includes Hiro Aragaki and Joel Lee, who are experts on alternative dispute resolution (ADR).
A group of professionals in a mediation recently submitted its recommendation to the ministry of law and justice for comprehensive legislation. The group includes CAMPBanglore, FCDR-Chennai, Maadhyam Delhi, retired judges, senior partners of law firms, and academicians from leading national and international universities.
Enforcing contracts and resolving insolvency are the two frameworks that are used for calculating the World Bank's 'Ease of Doing Business Rank'. It is, therefore, proper to say that bringing mediation legislation into force would only improve the pace at which the two parameters are dealt with, thereby increasing the country's overall ranking as mentioned by Rukmini Menon, director, and mediator at CAMP Arbitration and Mediation Practice (CAMP). At the same time, the MCPC, headed by Justice RF Nariman has decided to organize a national conference on mediation, in Chandigarh in February. India had already signed the United Nations Convention on International Settlement Agreements Resulting from
Mediation.
Experts think that it is a progressive step and just like the Arbitration Act 1996 promoted the institutional arbitration, encircling legislation would create legal sanctity and avoid inconsistencies between various pieces of existing legislation.

Commercial problem
Lok Adalat
Degree and diploma
BY : Prina Sharma