Back
Latest News
COMPETENCE OF ARBITRAL TRIBUNAL TO MAKE A BINDING DECISION ON ITS OWN JURISDICTION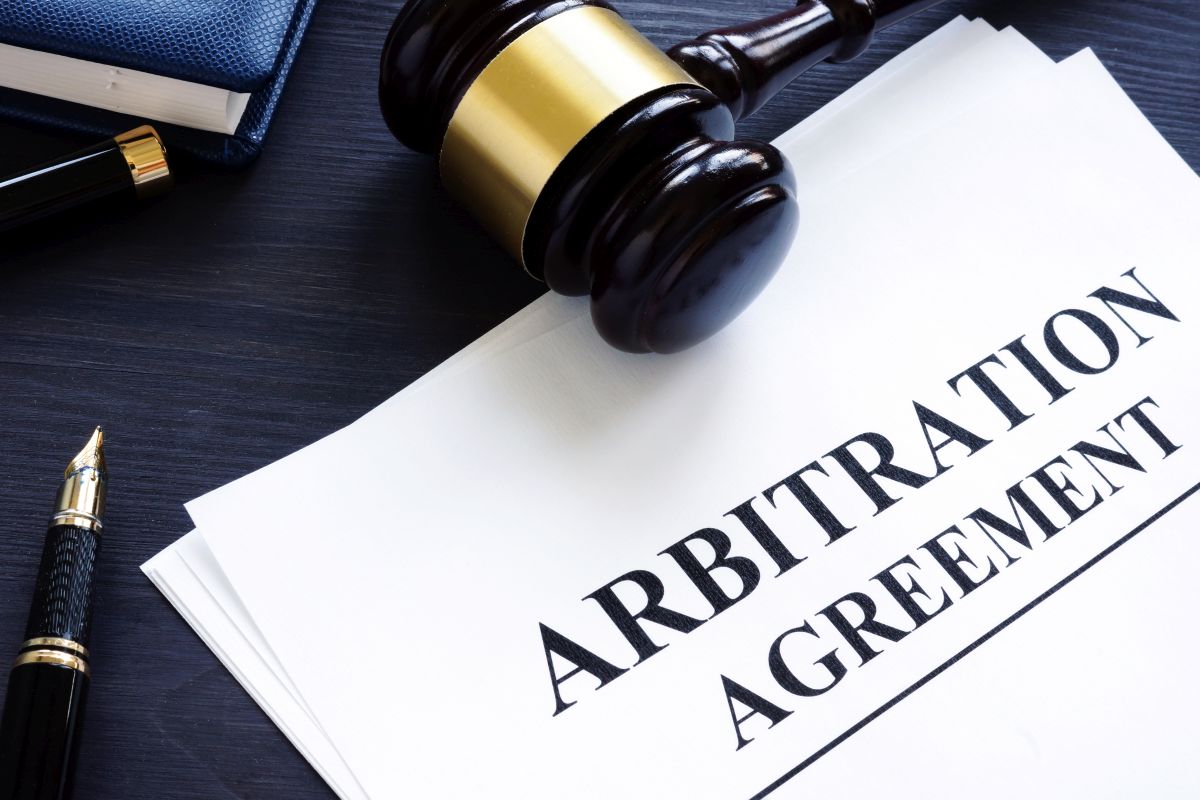 In the Arbitration and the Conciliation Act, there is no such specific provision which deals with the power of the Arbitral Tribunal to rule on its jurisdiction the power was mainly rested to the court. Section 16 of the said act has provided the power to the tribunal to rule on its jurisdiction.
Section 16(1) states that the Tribunal may rule on its jurisdiction which includes raising of any objection with respect to the validity of the arbitration agreement. The concept can be understood in two terms. First been the tribunal may decide without been interference from the court and secondly, the courts have been excluded in a way to determine the jurisdiction. ( The concept of Doctrine of Competence Competence)
With regard to the jurisdiction of the arbitral tribunal Section 16 of the act remains the point of focus the section provides the concept of competence. The tribunal can rule on its own jurisdiction, with respect to the existence or the validity of the arbitration agreement. Also, the arbitration clause should be treated as independent of the underlying contract and the decision that the contract is null and void shall not entail "Ipso Jure" the invalidity of the arbitration clause. Where the arbitral tribunal rejects an objection to its jurisdiction, it shall continue with the arbitral proceedings and make the award. Any challenge to the award would be available at that stage. If in the other case, the tribunal accepts the plea as to its lack of jurisdiction, an appeal shall lie to a Court of law.[1]
In the case of the Pharmaceutical Products of India Ltd vs. Tata Finance Ltd it was held that in the case where the Arbitral Tribunal does not takes the issue with regard to its jurisdiction under subsection 5 of the act provides for the tribunal to continue the arbitral proceedings and pass the award as deem fit. Sub-section (5) provides for the manner in which such an arbitral award may be challenged. Section 34 provides that such an award can only be challenged.
The court considered the case of Konkan Railway Corporation Ltd. v. Rani Construction Pvt. Ltd. to deduce that Section 16 enables the arbitral tribunal to rule on its own jurisdiction. In the instant case, it was held that the arbitral tribunal's authority under Sec 16 is not confined to the width of its jurisdiction but goes also to the root of its jurisdiction.[2]
The Jurisdiction of the Arbitral Tribunal When the Contract Governing the Arbitration Clause is void
In the Case of Waverly Jute Mills Co. Ltd vs Raymon, it was held that the agreement with regard to the arbitral tribunal must be separate, different, and independent from the contract in order to avoid itself from been declared as insolvent. Whatever part which remains with conformity with the contract will be declared as the void and non-operative.
Further, in the case of the Jawaharlal Burman vs Union of India, the court said that there are many situations and condition which may arise. The contract may come to an end and the arbitration contract may not. It is also possible that the agreement may be void but the contact still is valid. therefore, there is a clear difference between the agreement and the contract itself. But challenging the contract in itself means challenging the agreement.
In the majority of cases "the arbitration agreement is the part of the main contract, a challenge to the existence or validity of one would mean a challenge to the existence or the validity of the other." (Concept of Doctrine of Severability)
Section 17 of the act provides for the power of the turbinal to pass interim measures of protection as the tribunal may consider it necessary and with respect to the subject matter.

End Notes:

[1] Section 37.


[2] https://www.lawteacher.net/free-law-essays/commercial-law/composition-of-an-arbitral-tribunal-commercial-law-essay.php
Arbitration
its jurisdiction
competence
BY : Dhatri Shukla