Back
Latest News
Conflict Resolution in Somalia: Role of Women in Mediation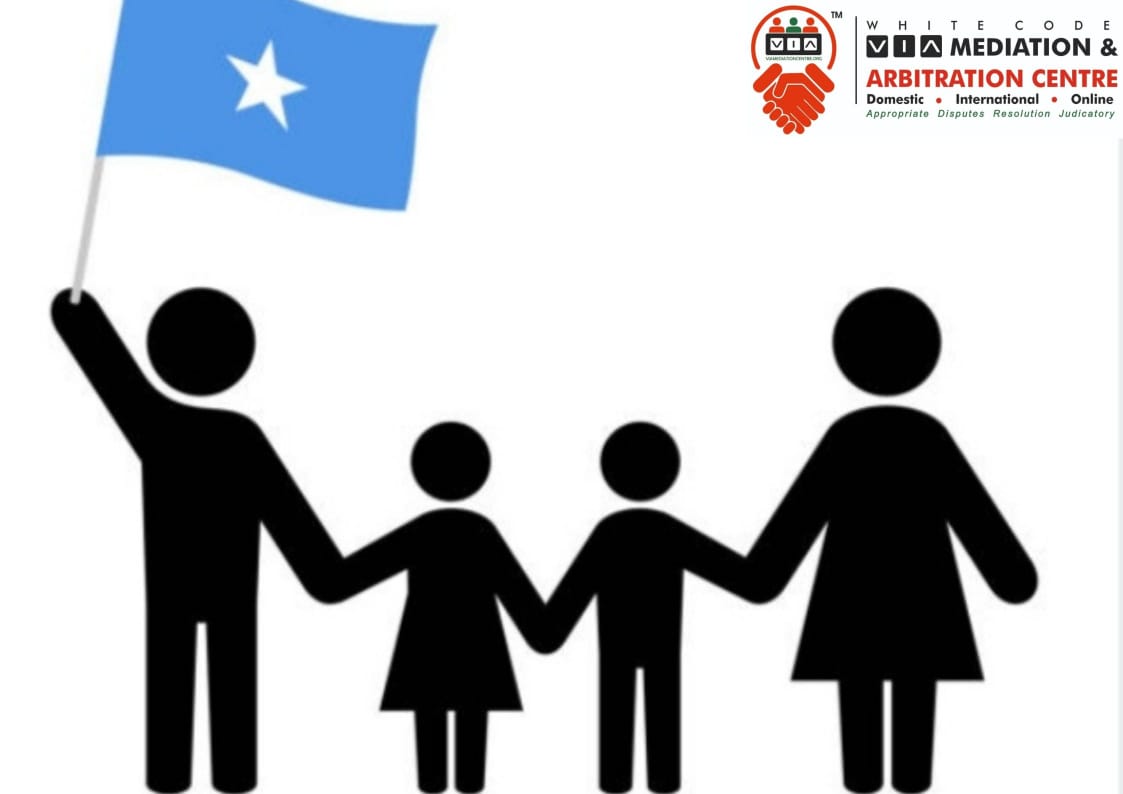 Introduction: Over the years, conflict resolutions within and between Somali clans have been dealt with by Somali women informally. During the Civil War, Somali women have acted as crucial mediators and peacemakers. They contributed as peace envoys and messengers. Poetry was the medium to promote peace and serenity. Somali women's responsibilities in mediation and conflict settlement were made more apparent through the reading of poetry. They were given opportunities to participate in decision-making processes in the parliament. Overall, Somalia women's poetry and networking with civic organization tactics have aided their inclusion in mediation and conflict resolution processes and brought peace between warring groups.
Women have also been successful in persuading elders and others to intervene in conflicts and mobilizing money to fund peace talks and promote demobilization. Women's visions of peace go beyond political settlements and encompass sustainable livelihoods, education, truth, and reconciliation.
Somali Women as Mediators: Women in Somalia have a long history of participating in mediation attempts. They have performed this function as part of Somali culture and as part of the UN Women, Peace and Security (WPS) program. The WPS agenda arose from a series of UN Security Council resolutions to enhance women's participation in peacebuilding and reduce sexual violence against women and girls during times of conflict. In Djibouti, Somali men and women made history by agreeing to include women in the Somali National Peace Process.
Interactions between prominent Somali activists and foreign proponents of the WPS framework have, for the most part, resulted in outcomes with significant social and political advantages. They boosted women's engagement in national politics by increasing the number of women delegates to major peace conferences and instituting gender quotas. This enabled more political space for Somali Women. The WPS framework has grown into a collection of strategies to promote justice, human rights, and women's political involvement at the national and local levels. It may also be a valuable lens for understanding and dealing with the conflict's repercussions.
Challenges and Opportunity: Somali women have contributed to the disempowerment of warlords, decreased the importance of clan allegiance, ensuring that civil society representation is critical to any peace and reconciliation process, and improved women's political involvement. However, Somali women continue to confront challenges in overcoming gender disparities and cultural and practical impediments to equitable political participation. Under Somali Customary law, women are often treated as legal minors.
Despite their involvement in WPS, Somalia lacks a national plan to implement actions for today's challenges, including sexual violence against women and continuous side-lining of women. These challenges are an urgent call for Somalia and its international activists to implement an action plan to tackle health and political challenges and address new and innovative ways for their inclusion.
As the political process unfolds, Somali women are ideally positioned to be discerning arbiters and effective mediators. Two paths ahead are to revamp independent electoral commissioners and ensure that women are represented on these bodies. These will not only be in line with the WPS agenda's emphasis on participation, but they will also reflect Somalia's past accomplishments in involving women in large-scale mediation initiatives. Activists, observers, and ordinary residents must demand that authorities be held accountable for this year's escalating violence and displacement.
Conclusion: As an agreement emerges on moving forward with elections, Somali officials must commit to executing the 30% quota and actively engaging women in breaking the impasse. Only by acting quickly will the government enhance the security of Somali women and girls, ensure their access to justice, and ensure their involvement in the country's political life.
(This Article Does Not Intend To Hurt The Sentiments Of Any Individual Community, Sect, or Religion, Etcetera. This Article Is Based Purely On The Authors Personal Views And Opinions In The Exercise Of The Fundamental Right Guaranteed Under Article 19(1)(A) And Other Related Laws Being Force In India, For The Time Being. Further, despite all efforts made to ensure the accuracy and correctness of the information published, White Code VIA Mediation and Arbitration Centre Foundation shall not be responsible for any errors caused due to human error or otherwise.)
Introduction
Somali Women as Mediators
Challenges and Opportunities
BY : Devika Jayaraj