Back
Latest News
Appointment of the arbitrator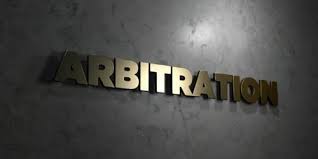 Appointment of arbitrator
Arbitration is a trending dispute resolution method, which needs promotion and widespread reachability because this process is somehow better than judicial proceedings of courts. which are time-consuming as well as expensive.
In this article, we will be discussing what is the basis on which an arbitrator is appointed.
No. of arbitrators- the parties are given the choice to choose the number of arbitrators they want fir rendering awards and if they fail or are incapable of deciding the number of arbitrators, then the arbitral tribunal will consist of a single arbitrator rendering awards. also according to the arbitration and conciliation act 1996, the number of arbitrators preceding over a session will not be an even number but if the parties wish to choose an even number of arbitrators, then they will be bound to accept the award rendered by them. This act also entitles the arbitral tribunal to rule on its jurisdiction and that jurisdiction cannot be challenged.

Qualification of the arbitrator - before the appointment of the arbitrator, there is a prescribed procedure which the parties should follow, but if the parties fail to do so or are incapable of following it then they can file an application in the court and then it will be the duty of the court to appoint an arbitrator with the required qualifications. Also if an arbitrator fails to possess the qualities required for the case then that appointment can be challenged within the time span of 15 days.
Requirements for applying for appointment of the arbitrator –
A. Arbitration clause 7 should be present in the contract.

B. Knowledge about the arbitration agreement by the parties.

C. There should be a dispute between the parties and the contract must contain arbitration as a method of dispute resolution.

D. Invoking the notice of arbitration clause, issued and received by the parties.
who is an arbitrator
how should he be appointed
qualifications for appointmer\nt
BY : Tanya Vashistha