Back
Latest News
Can an arbitration clause in a contract with a State oust the jurisdiction under Article 226?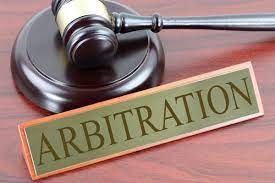 In the case of Unitech Ltd. v. Telangana State Industrial Infrastructure Corporation[1], the Supreme Court held that the presence of an arbitration clause within a contract between a state instrumentality and a private party does not act as an absolute bar to availing remedies under Article 226.
"If the state instrumentality violates its constitutional mandate under Article 14 to act fairly and reasonably, relief under the plenary powers of Article 226 of the Constitution would lie."
The said case was related to the issue where the recovery of money couldn't be made under Article 226 of the Constitution of India. The Court also stated that a matter could not be excluded from a right under Article 226 of the Constitution of India, even if there is an arbitration clause in the contract. A public law remedy is always available to every citizen.
"The jurisdiction under Article 226 is a valuable constitutional safeguard against an arbitrary exercise of state power or misuse of authority. In determining as to whether the jurisdiction should be exercised in a contractual dispute, the Court must undoubtedly eschew, disputed questions of fact which would depend upon an evidentiary determination requiring a trial. But equally, it is well-settled that the jurisdiction under Article 226 cannot be ousted only on the basis that the dispute pertains to the contractual arena."
The Court also made it the clear presence of an arbitration clause does not oust a public law remedy, and it is to be decided on a case-by-case basis whether the jurisdiction to the general law remedy can be invoked or not.
[1] 2021 SCC OnLine SC 99.
This Article Does Not Intend To Hurt The Sentiments Of Any Individual Community, Sect, Or Religion Etcetera. This Article Is Based Purely On The Authors Personal Views And Opinions In The Exercise Of The Fundamental Right Guaranteed Under Article 19(1)(A) And Other Related Laws Being Force In India, For The Time Being. Further, despite all efforts made to ensure the accuracy and correctness of the information published, White Code VIA Mediation and Arbitration Centre shall not be responsible for any errors caused due to human error or otherwise.
presence of arbitration clause oust the jurisdiction under article 226
applicability of Article 226
jurisdiction of contractual matters
BY : Vanshika Gupta