Back
Latest News
WHAT HINDERS ARBITRATIONAL GROWTH?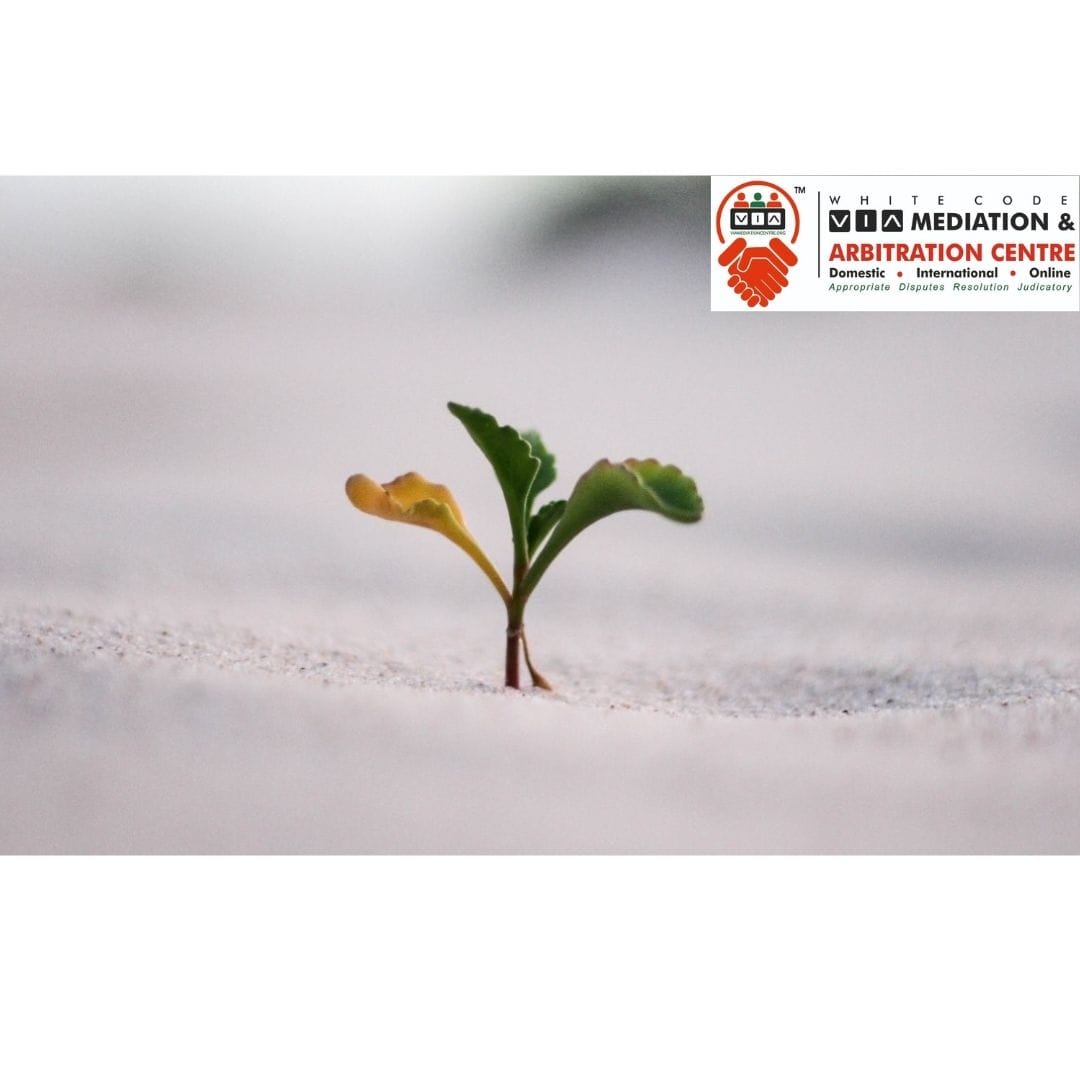 INTRODUCTION
Over the years, the Indian Arbitration and Conciliation Act, 1996 has been repeatedly amended to keep it at par with global practices of international legal regimes. This has been a continuous effort to make India a global hub for arbitration. ADR mechanisms are very helpful and critical for any institution or individual. The alternative to the judicial system and pending cases, ADR helps individuals or institutions to resolve disputes internally making sure existing relationships are preserved. It has been already proved that ADR has many advantages and benefits when compared to litigation.
The arbitration is an out-of-court settlement done to resolve disputes between parties. The parties can get into an arbitrational proceeding through an agreement/contract, so, if there is any dispute, one party can intimate the other by arbitration notice. After which the parties can appoint an arbitrator. Indian laws have included provisions of arbitration for a long time now.
The right to a speedy trial was included as a part of the right to life in Hussainara Khatoon v. Home Secretary. Article 39-A of the constitution grants free legal aid to ensure that the legal system promotes justice through appropriate legislation and free legal assistance on the basis of equal opportunity. Sec.89 of CPC provides settlement of dispute outside court. It is clear that the underlying concept of justice is protected through these provisions and the ADR mechanism seeks to achieve that. Several acts have been passed, starting from the Arbitration Act of, 1899 which was replaced by the Arbitration Act of 1940. Arbitration and Conciliation Act, 1996 to the most recent one Arbitration and Conciliation (Amendment) Act, 2021. But due to many reasons, arbitration has not been able to grow to its full potential.
HINDRANCES TO ARBITRATIONAL GROWTH
• Conventional or Traditional thinking of Indians
Though there have been attempts to make India a hub for arbitration, it is futile because citizens are ignorant towards arbitration and tend to approach the court for any dispute. India is still a developing country and has always struggled to abandon its custom. People have historically allotted their trust to the courts and hence, are reluctant to any other approach for settling disputes. This ignorant and adamant nature has made them unwilling to change to new mechanisms and approaches. This doesn't help with the growth of arbitration as it needs to have people's trust and flexibility to use it effectively.
• Lack of Comprehensive Law
The arbitration and conciliation Acts have gone through several amendments and changes. These constant amendments show the lack of clarity in-laws. Many judgments have been nullified and are ambiguous in nature. There has to be a proper study on the arbitrational laws pertaining to the individuals and institutions in India who will use the act to resolve any disputes. The law must be clear in its interpretation and strict in nature so that people will be ready to take the leap of faith.
• Too much Judicial Intervention
The new Arbitration and Conciliation (Amendment) Act, 2021 has disregarded the concept of minimal judicial intervention. It leads to an increase in excessive judicial intervention in any arbitration proceeding which is contrary to the basic objective of the act. It also burdens the court with having to check on arbitrational awards and their enforcements, resulting in delaying the same.
• Lack of Awareness
One of the main reasons that hinder arbitrational growth is that it lacks awareness among other people. Many small-scale businessmen and newcomers are not really aware of arbitrations and their proceedings, so they approach courts normally.
CONCLUSION
Arbitration is a vast area with many possibilities and strengths to resolve disputes. The reasons that bar its development also stop its access to many people and business companies. There aren't many law graduates who pursue a career in ADR, this shows the lack of its awareness on even law students and faculties. People will be resistant to try arbitration unless they are acquainted with it. Arbitration has the ability to solve disputes in a rightful manner by reducing the excess burden on courts. If the reasons are corrected and comprehensive laws are introduced then the growth of arbitration can reach different levels.
LINKS REFERRED:
https://blog.ipleaders.in/challenges-arbitration-india/
https://www.nolo.com/legal-encyclopedia/arbitration-pros-cons-29807.html
This Article Does Not Intend To Hurt The Sentiments Of Any Individual Community, Sect, or Religion, Etcetera. This Article Is Based Purely On The Authors Personal Views And Opinions In The Exercise Of The Fundamental Right Guaranteed Under Article 19(1)(A) And Other Related Laws Being Force In India, For The Time Being. Further, despite all efforts made to ensure the accuracy and correctness of the information published, White Code VIA Mediation and Arbitration Centre Foundation shall not be responsible for any errors caused due to human error or otherwise.
INTRODUCTION
HINDRANCES TO ARBITRATIONAL GROWTH
CONCLUSION
BY : Devika Jayaraj