Back
Latest News
Advantages and Disadvantages Of ODR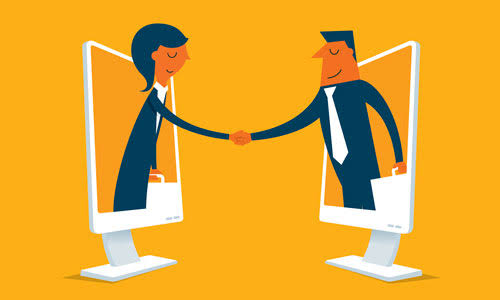 Online Dispute Resolution (ODR) systems provide support to negotiations by facilitating communication online and in some circumstances even provide solutions to the dispute. An ODR is considered successful if the outcome represents a similar or better outcome to an ADR process, inferring ODR processes should mimic face to face negotiations.
Adoption of new technology by Courts offers new opportunities for resolving disputes – from a simple email to video conferencing, instant messaging, and in recent times the advent of purpose-built online systems that incorporate artificial intelligence to create a computerized "mediator" who uses big data to make better decisions.
Advantages Of Online Dispute Resolution
Online Dispute Resolution is a generally flexible, informal, and creative tool of dispute resolution which is not governed by strict rules of evidence and procedure. This allows the parties to participate in a process that can be molded to suit their needs. It encourages a consensual approach rather than an adversarial one.
ODR generally reduces litigation costs. The costs of the compensation or process given to the neutral evaluator are generally borne equally by all parties, providing all parties with an equal sense of ownership and an equal stake in the outcome.
ODR can be a good option, particularly for high-volume, low-cost transactions as it often allows for a cost-efficient, timely and efficient resolution to problems where the amounts in dispute may not be sufficiently high to justify the cost of a meeting-based mediation.
ODR could prove useful where there are sensitivities between the parties that may be exacerbated by being in the same room (e.g. matrimonial disputes).
ODR may allow for the participation of parties who could not otherwise attend an in-person meeting due to severe disability.
ODR is confidential. The process is appropriate when confidentiality is considered important or necessary to the parties, which is often the case: parties utilizing dispute resolution mechanisms usually do so on the basis that they can discuss matters freely in the expectation that they will be disclosed, neither publicly, nor to a court.
Disadvantages Of Online Dispute Resolution
All parties would be required to have adequate technology to participate in an Online Dispute Resolution Process. Parties without adequate technology may be unable to fully participate or at a disadvantage.
ODR is usually considered as a less personal form of dispute resolution as the parties are not in the same room.
Parties with difficulties in communicating and/or language in writing may be at a disadvantage in an ODR process.
This article does not intend to hurt the sentiments of any individual, community, sect, or religion, etcetera. This article is based purely on the author's personal opinion and views in the exercise of the Fundamental Rights guaranteed under Article 19(1)(A) and other related laws being enforced in India for the time being.
ODR
Advantages Of ODR
Disadvantages Of ODR
BY : Ankona