Back
Latest News
APPLICABILITY OF THE ARBITRATION AND CONCILIATION ACT 1996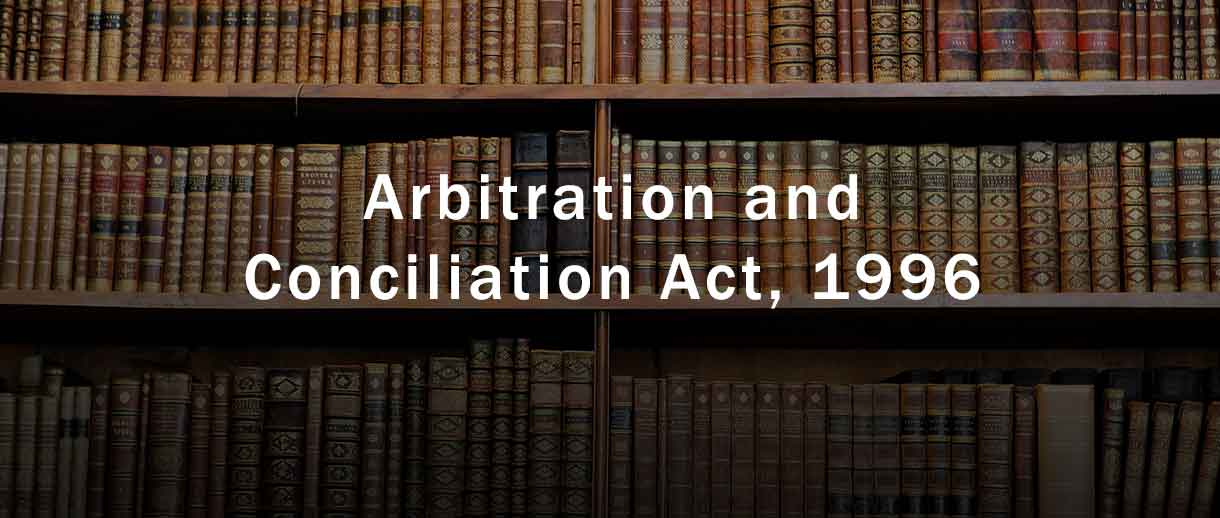 The 1996 Act repeals the earlier law on arbitration contained in Arbitration Act, 1940, the Arbitration (Protocol and Convention) Act, 1937 and also the Foreign Awards (Recognition and Enforcement) Act, 1961.

The 1996 Act seeks to integrate and amend the law concerning domestic arbitration, international commercial arbitration, and enforcement of foreign arbitral awards and to outline the law concerning conciliation, taking into consideration the UNCITRAL Model Law and Rules. However, the aforementioned Model Law and Rules don't become a part of the Act.
The 1996 Act is a long leap towards the direction of ADR. The determined cases under the Arbitration Act, 1940 need to be applied with caution for deciding the problems arising for decision under the 1996 Act. Interpretation of the provisions of the 1996 Act ought to be independent and without reference to the principles underlying the Arbitration Act, 1940.
Under the Arbitration Act, 1940, there was a procedure for filing and making the award, a rule of Court i.e. a decree, after the making of the award and before its execution. Since idea of the 1996 Act is ensure speedy and alternative resolution to the dispute, the aforementioned procedure is eliminated in the 1996 Act. Even for enforcement of the award, there's no need to take separate proceedings, one for deciding the enforceability of the award to form it a rule of the Court or decree and the other for execution to take. The Court awarding the foreign award can influence the whole matter in one proceeding.

Commencement of 1996 Act
Though the 1996 Act received the Presidential assent on 16 August 1996, but it, being a continuation of the Arbitration and Conciliation Ordinance, is deemed to have been effective from 25 Jan 1996 i.e. the date when the primary Ordinance became operative. Therefore, the provisions of the Arbitration Act, 1940, can still apply to the arbitral proceedings commenced before 25 Jan 1996. (Shetty's Construction Co. (P) Ltd. v Konkan Railway Construction, (1998).

Section 85 (2) (a) of the 1996 Act also provides that notwithstanding the repeal of the Arbitration Act, 1940, its provisions shall still apply in regard to arbitration proceedings that commenced before the coming into force of the 1996 Act on 25 Jan 1996, unless otherwise agreed by the parties. Section 21 offers the parties a choice to fix another date for commencement of the arbitral proceedings. Therefore, if the parties to the arbitration had agreed that the mediation proceedings shall start from a day post 25 Jan 1996, the provisions of the 1996 Act can apply.
In cases in which arbitral proceedings had commenced before coming into force of the 1996 Act and are still pending before the arbitrator, it is open to the parties to agree that the 1996 Act would be applicable to such arbitral proceedings. (Thyssen Stahlunion Gmbh v Steel Authority of Bharat, (1999).
Introduction
The 1996 Arbitration Act
A comparison between the 1940 Act and the 1996 Act.
BY : Vinayan Singh