Back
Latest News
Lok Adalat: Origin & Significance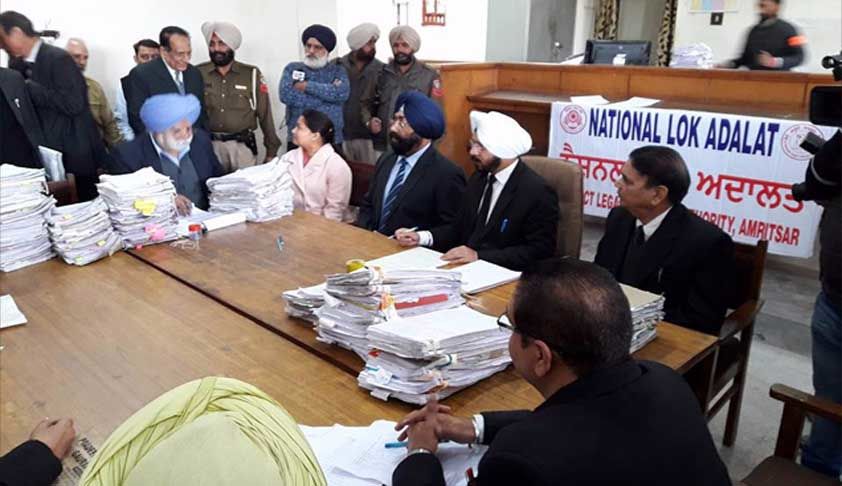 Lok Adalat: Origin & Significance
The modern ideology of Lok-Adalat was proposed and implemented by Justice P.N. Bhagwati, former Chief Justice of India. Lok-Adalat is a non-adversarial system of dispute resolution, whereby courts (called Lok-Adalats) are organized by the National Legal Services Authority, State Legal Services Authority, District Legal Services Authority, Supreme Court Legal Services Committee, High Court Legal Services Committee and Taluk Legal Services Committee, as the case may be. These Lok-Adalats are organized regularly on specified dates and have jurisdiction as per law to take up suitable matters for disposal. The Hon'ble Courts, Committees, and the respective State governments issue guidelines as and when necessary to regulate the Lok-Adalats and make them more effective. The burdened courthouses have become a place for arduous quest rather than being a journey of justice. The pain and agony of protracted hearing, a huge delay in disposal of cases and in many instances continuation of the court cases from one generation to other has not only decreased the faith of people in the Justice Delivery system but certainly has prompted many of them to take recourse to unrecognized out of court settlement and approach unauthorized agencies.
In quest of the above, the organization of Lok Adalats has evolved as one of the most important modes of alternative dispute resolution. The first Lok Adalat was organized in 1982, in a village in Junagarh district of Gujarat. A fairly modified model of the Lok Adalat system which continues till today traces its roots to Chennai, where first of such kind of modern Lok Adalat was organized in the year 1986. The institution has developed, modified, adapted, and advanced in order to provide speedy and equitable justice at doorsteps in a very cost-effective manner.
The Lok Adalat was conceptualized due to the drawbacks of the Indian legal system to provide efficient, effective, and low-cost justice. The evolution of this concept was a part of the plan to relieve the heavy burden on the Courts. The pendency of cases is a bane to the judiciary, and to the people who come to the court in the dream of getting justice. It is a well-known fact that Justice Delayed, in effect, is Justice Denied. This phrase is not wrong, what with over 8,000,000 cases flooding in various courts and tribunals in the country at various stages, the main concern of judges and appellate forums today is to speed up the judicial process. The reason that caused the creation of such courts were the huge pendency of cases, shortage of judges and to give relief to the litigants who are suffering due to the delay. Each year the number of litigants increase and now courts are facing a losing battle the drawbacks being their low strength of judges and infrastructure.
Introduction of Lok Adalats
Origin of Lok Adalats
Significance of Lok Adalats
BY : Astha Dhawan