Back
Latest News
LONDON COURT OF INTERNATIONAL ARBITRATION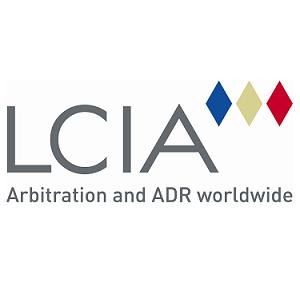 London court of International Arbitration
Background
On 5 April 1883, the Court of Common Council of the City of London set up an advisory group to draw up a proposition for the foundation of a council for the intervention of domestic and, specifically, of trans-national business conflicts emerging inside the ambit of the City. The Chamber was officially initiated on 23 November 1892. In April 1903, the council was renamed the London Court of Arbitration and, after two years, the Court moved from the Guildhall to the close by premises of the London Chamber of Commerce. The Court's managerial structure remained generally unaltered for the following seventy years.
In 1975, the Institute of Arbitrators joined the other two overseeing bodies and the previous mediation panel turned into the Joint Management Committee, diminished in size from the first twenty-four members to eighteen, six representatives from every one of the three associations. The Director of the Institute of Arbitrators turned into the Registrar of the London Court of Arbitration. In 1981, the name of the Court was changed to "The London Court of International Arbitration" (LCIA) to mirror the idea of its work, which was, at that point, overwhelmingly global.
Important articles
Article 1 Of the LCIA rules is Request for Arbitration which says that Any party to the dispute wishing to initiate mediation under the LCIA Rules will convey to the Registrar of the LCIA Court a composed request for arbitration, containing or joined by the complete name, all contact specifications of the Claimant and the full terms of the Arbitration Agreement, an announcement briefly summing up the nature and conditions of the conflict and an announcement of any procedural issues for the arbitration.
Article 5 is Formation of Arbitral Tribunal which expresses that The formation of the Arbitral Tribunal by the LCIA Court will not be blocked by any contention between the parties identifying with the adequacy of the Request or the Response. The term "Arbitral Tribunal" incorporates a sole authority or all the judges where more than one. Article 6 examines about Nationality of Arbitrators. It says that where the parties are of various nationalities, a sole arbitrator or the directing authority will not have a similar nationality as any of the parties to the dispute.
As far as Article 9B of LCIA Rules is concerned it discusses Emergency Arbitrator. on account of emergency whenever preceding the arrangement or facilitated the development of the Arbitral Tribunal (under Articles 5 or 9A), any party may apply to the LCIA Court for the quick arrangement of an impermanent sole arbitrator to lead emergency procedures pending the arrangement or sped up an arrangement of the Arbitral Tribunal. Article 16 examines the Seat of Arbitration and Place of Hearing. The parties may concur recorded in writing the seat (or lawful spot) of their arbitration whenever before the formation of the Arbitral Tribunal and, after such arrangement, with the earlier composed assent of the Arbitral Tribunal and In default of any such understanding, the seat of the arbitration will be London (England).
Article 26 is one of the significant articles which discusses Award. The Arbitral Tribunal may make a separate award on various issues on various occasions, remembering between time installments for record of any case or cross-claim (counting Legal and Arbitration Costs). Such award will have a similar status as some other award made by the Arbitral Tribunal and The Arbitral Tribunal will make any award recorded in writing.
background
LCIA Rules
important articles
BY : Abhilasha