Back
Latest News
Compulsory Mediation in India - A blessing or a burden to the Judicial system in our country?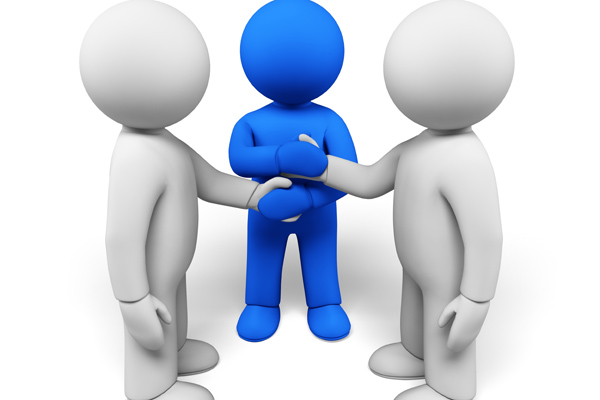 Compulsory Mediation in India - A blessing or a burden to the Judicial system in our country?
Compulsory mediation is a blessing or a burden in India, is it beneficial for the Judicial body of India. In order to have a clear understanding of this concept which have been introduced in India one needs to know how exactly the mediation process works and it's meaning. Mediation is a procedure in which one or more unbiased third parties engaged for the dispute resolution with the consent of the parties to the dispute and the person who guides them in negotiating a unified and informed agreement.
What makes mediation compulsory in India? Keeping in mind the pending clogged unheard cases in the courts of India and the years' long litigation process which undermines the presence of the justice delivery system in India. And considering all these circumstances Abraham Lincoln said: "Discourage litigation". He also emphasized saying that, convince your neighbors to compromise and explain to them how the nominal winner is often the real loser in expenses and sheer wastage of time. In India which is a developing country, people often approach courts for the resolution of disputes and this opting of people for the litigation process over-burdens the courts and subsequently increases the number of pending cases which ultimately leads to dissatisfaction among the people of the nation for the judicial system. It is often said that "justice delayed is justice denied".
Supreme court held that "the right to a speedy trial is a fundamental right" which is guaranteed to all the citizens and in order to dispense speedy justice it is necessary to make mediation necessary as per Article 21 of the Constitution of India, in the case of "Hussainara Khatoon v. Home Secretary, State of Bihar".
Compulsory mediation has various benefits such as it's a cost-efficient process because it requires very little preparation, less complex, and formal. On the other hand, it is a time-saving process as the mediator only deals with the important issues and ignore the irrelevant ones. It is also recommended for sensitive relationships as it protects relationships as compared to court trials.
In the landmark judgment of "Salem Advocate Bar Association, Tamil Nadu v. Union of India" the supreme court held that reference should be made to alternative dispute resolution mechanisms as it will help in solving the existing problem in the judicial system of our country.
Mediation is a decent goal apparatus since it a simpler strategy for dispute resolution and can limit time contributed, cost, and assets. Indeed, on the off chance that it is fruitless, the parties can generally go to the courts and get their disputes settled. To put it plainly, compulsory mediation is a significant sword in opposition to the postponement, cost, and injustice and goes about as a shelter for the general public.
MANDATORY MEDIATION
SUPREME COURT JUDGEMENTS
MEDIATION SPEEDY PROCESS
BY : SIDDHI GUPTA