Back
Latest News
Singapore International Arbitration Centre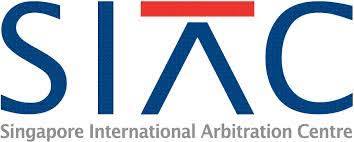 Singapore International Arbitration Centre
Alternate Dispute Resolution (ADR), mainly denotes a wide range of dispute resolution processes that act as a means of disagreeing parties to come to an agreement without using the means of litigation. It is a collective term that refers to how the parties can settle disputes, with the help of a third party. It is also known as external dispute resolution (EDR). ADR has gained widespread acceptance among both the general public and the legal profession in recent years and is also being adopted as the means to help settle disputes alongside the court system itself. Arbitration is one of the most popular forms of ADR. In the process of arbitration, there has to be a valid Arbitration Agreement between the parties before the emergence of a dispute for the process of arbitration to exist. In this method of dispute resolution, the parties refer the dispute to a third party, who is appointed as an arbitrator. The decision of the arbitrator is binding on both the parties and his decision is given in the form of an award.
Over the years international arbitration has received widespread acceptance all over the world and one of the best examples is the New York Convention on International Arbitration. Singapore though being the center of mediation has a center for arbitration known as the Singapore International Arbitration Centre (SIAC). It is a non-profit arbitration organization which is based in Singapore. It was established in 1991 and is located at Maxwell Chambers (formerly known as the Customs House). The SIAC administers arbitration according to the UNCITRAL Arbitration Rules. However, apart from the UNCITRAL Rules, it administers arbitration according to its own rules as well. SIAC arbitral awards have been enforced in several jurisdictions such as UK, USA, China, Hong King, amongst the other New York Convention signatories. It has established itself as a global institution that resolves disputes from all over the world.
The SIAC also has provisions for expedited arbitration proceedings. It provides for the appointment of an emergency arbitrator. These provisions were introduced to address the situations where a party is in the need of emergency interim relief before the constitution of a Tribunal. It is the first institution to introduce these provisions in Asia. The expedited procedure was introduced with the view of saving the resources. It is a well-known fact that ADR or even arbitration is opted for because the course of litigation is long and tedious. When the arbitration proceedings are expedited, the process becomes more time and money-saving. That is the reason why international arbitral institutions are slowly adopting the process of expedited arbitration.
With international arbitration receiving widespread recognition and acceptance, the establishment of SIAC steps in the right direction. Arbitration is a viable alternative to litigation and should be well promoted globally.
Arbitration
Singapore International Arbitration Centre
International Arbitration Centres
BY : Riya Dani