Back
Latest News
SC FORMS COMMITTEE TO DRAFT MEDIATION LAW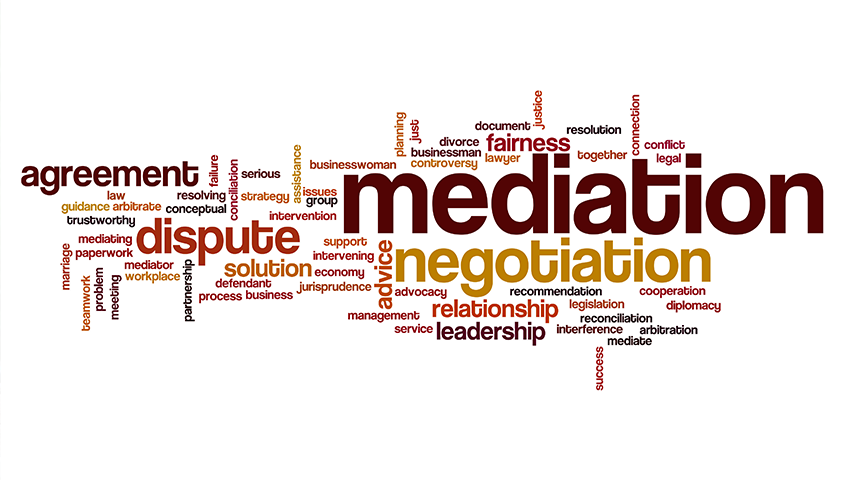 SC FORMS COMMITTEE TO DRAFT MEDIATION LAW
Mediation is a structured procedure in which the parties discuss their disputes with the objective of resolving their conflicts with the assistance of a trained impartial third person(s) known as the mediator. The parties try to reach a settlement through effective communication and negotiation. The willingness of the parties and appointment of a skillful mediator are the two most important requisites of resolving disputes through mediation.
In India, mediation was legally recognized as a mechanism for resolving disputes in the Industrial Disputes Act, 1947. Subsequently, section 89 of the Code of Civil Procedure Amendment Act, 1999 provided that the courts may refer disputes to alternative dispute resolution mechanisms. This provision was inserted with the motive of reducing pending civil disputes. The Courts may refer the parties to alternative dispute resolution mechanisms only if an application is made by the defendant. Various other laws such as the Companies Act, Consumer Protection Act, etc. provide for mediation as a mechanism for resolving disputes. Since numerous laws provide provisions for mediation, there exists a lot of confusion in the interpretation and implementation of such provisions.
In order, to reduce this skepticism the Apex Court of India appointed a committee for the purpose of drafting a law that governs mediation proceedings. The drafted legislation will then be sent to the Government as a recommendation from the Supreme Court.
The committee appointed by the Court is to be headed by mediator Niranjan Bhat. The other members of the panel include Justice K Kanan, former ASGs AS Chandok and PS Narsimha, senior advocates Sriram Panchu and JP Singh, and senior mediators Susheela S, Sadhna Ramchandran, Laila Ollapally, and Anil Xavier. The members of the panel were appointed by the Mediation and Project Conciliation Committee (MCPC) of the Supreme Court.
A group of professionals in mediation such as CAMPBangalore, FCDR-Chennai, Maadhyam Delhi, retired judges, senior partners of law firms, and academicians from leading national and international universities has also suggested certain areas on which the panel should emphasize upon.
The following shall be the key features of the legislation:
There shall be provisions relating to confidentiality, neutrality, and enforceability of settlements.

There shall be guidelines laying down the code of conduct for the mediators.

Chief Justice of India SA Bobde stated that if the dispute is of commercial nature, then the parties will have to undergo pre-litigation mediation. Only after that, the parties may approach the court.

The agreement between the parties during pre-mediation litigation may have the force of a decree.

The Chief Justice of India SA Bobde also recommended that courses relating to the mediation must be included in National Law Universities.
The Supreme Court is of the opinion that drafting and implementing legislation may prove to be a successful way for the promotion of mediation as an effective dispute resolution mechanism. It might also assist in removing the inconsistencies that are present in the provisions of various legislations.
Why Mediation Act is needed
Members of the Committee
Recommendations made to the committee
BY : Riddhika Somani