Back
Latest News
Transparency in International Arbitration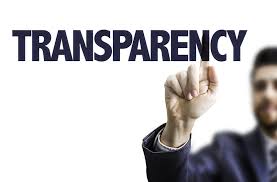 Transparency in International Arbitration
The alternative dispute has gained immense popularity over the past few years. Transparency is a significant aspect that has contributed towards the growth of ADR mechanism. Over the past few years, Transparency is the fundamental principle for adjudicating matters. It is a concept that involves the disclosure of all information or documents, open hearings, the participation of the third party in the public process, and public access of information for the smooth functioning of Arbitration. It is a more accountable and legitimate legal system for good governance.
Also in the case, South American Silver Vs. Bolivia, Bolivia requested the tribunal order South American Silver to disclose the funder's identity and the terms and conditions of the funding agreement. The tribunal ordered funder's name but found no basis to order disclosure of the funding terms but later it was necessary to disclose the relevant aspects, to widen the scope for transparency
Public access and transparency
Transparency is not clearly defined in international law. It is based on the general concept that relies on openness and access to information. Public access refers to the right of the people to information. It helps to prevent misuse of powers by the superior authorities. Transparency in public access is essential in order to the motivation behind the appeals to enhance transparency in the arbitration process.
Public access and transparency go hand in hand which facilities the rights of the people to attend proceedings and also enables the right to scrutinize the adjudicator's performance. Public access is said to be an individual right whereas transparency is said to be a system as a whole.
Need for transparency
Transparency can stand as trust. Transparency increases accountability as it is scrutinized by the public. Transparency also provides decision making in the arbitration process more accurate. It also promulgates fairness, equity, unbiased decision.
Conclusion
It can be concluded that transparency in the arbitration process is an essential element for approaching the various ADR mechanism. It builds a good relationship between the parties. It is considered to be the central pillar for settling the disputes. However, the increase in the use and scope of international arbitration in particular to investors has to lead to an increase in demand for higher openness and transparency in international arbitral proceedings.
Public access and transparency
Need for transparency
Conclusion
BY : Subhasree Pati