Back
Latest News
A Brief Overview of Lokpal in India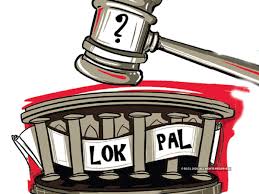 A Brief Overview of Lokpal
The origin of the word 'Lokpal' dates back to 1963, coined by LM Singhvi during a parliamentary debate about grievance mechanisms. Looking at its etymology, we find that Lokpal is derived from Sanskrit, Lok meaning people and pala meaning caretaker. Since 1968, the Lokpal bill has been proposed eight times but it was never passed. Anna Hazare, a social activist engaged in indefinite food strikes to compelled the UPA Government at the centre to pass the Lokpal and the Lokayuktas Act, 2013 in both the houses of Parliament.
Lokpal bill, also known as the Citizens Ombudsman bill, as passed by the Parliament creates a Lokpal at the centre which consists of a Chairperson and up to 8 members. These members are appointed by a selection committee consisting of the Prime Minister, Speaker of Lok Sabha, Leader of Opposition in Lok Sabha, Chief Justice of India or a sitting Supreme Court Judge as nominated by the CJI and an eminent jurist to be nominated by the President on the recommendations of the other members. The Act specifically provides that the office of Lokpal has come into existence for the sole purpose of investigating and prosecuting cases of corruption.
The ambit of Lokpal extends to Prime Minister, current and former Members of Parliament (MPs), Members of Legislative Assemblies (MLAs), government employees and employees of company funded or controlled by Central or State government. Retired Supreme Court Judge, Pinaki Chandra Ghose was the first Lokpal/Anti-corruption Ombudsman to be appointed.
The Lokpal is a necessity rather than a privilege for the country. There have been innumerous cases of corruption and corporate scandals by our government authorities which have diluted the faith of the citizens on the public authorities governing them. It's high time that the top tiers of the country are made accountable and responsible for maladministration and financial inefficiencies arising from the system. The common man who is also a taxpayer is entitled to know that whether his money is being utilized in the actual sense or his is it being pocketed by the government officials.
However, merely passing an act for the purpose of safeguarding people against corruption will be futile unless and until it is accompanied by effective implementation. Setting up of Lokayuktas on both state level and centre level will be intrinsic for the successful implantation of this act. The act can only hit the nail on the head if the Lokpal stays completely autonomous and stays unaffected by political influences.
History of Lokpal
Salient Features of Lokpal
Analysis of Lokpal
BY : Astha Dhawan