Back
Latest News
An Overview of Fast Track Arbitration Proceedings in India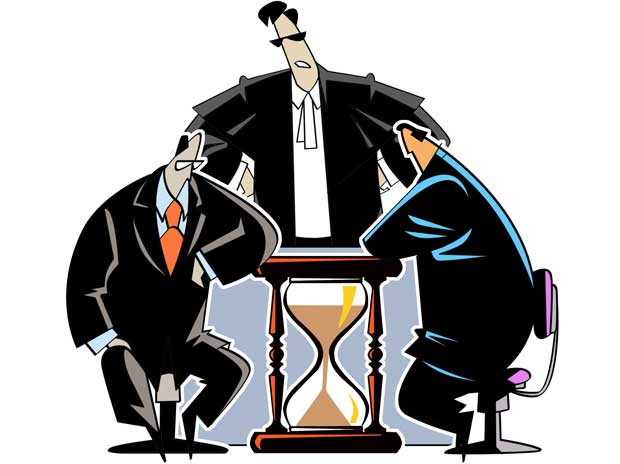 The Arbitration & Conciliation Amendment Act Of 2015 brought with it a provision that dealt with the concept of Fast Track Arbitration. Fast Track Arbitration is the process whereby the arbitration procedure is mandated to be wrapped up within six months. The provisions placed in the act dealt only with written pleadings and did not make any accommodations for oral proceedings.
The Salient Features of Fast Track Arbitration
A sole arbitrator is appointed to preside over an arbitration procedure done in the fast track method. The concept of three arbitrators being appointed for the same is not a feature of fast track arbitration.
Section 29B limits the preceding time for fast track arbitration to a period of six months.
Unlike regular arbitration proceedings, where the payment to be made to the arbitral tribunal is determined by the High Court, following the provisions of the fourth schedule of the arbitration and conciliation act 2015, fast track proceedings allow the fee of the arbitrator to be discussed between the parties and arbitrators, and is set according to their agreement.
While the actual procedure involved in a fast track arbitral proceeding is no different from an ordinary arbitration proceeding, the Court can reduce fees of the arbitrator for not adhering to the timeline prescribed by the Act, which is mentioned under Section 15 of the same.
Advantageous Features of Fast Track Arbitration
The most significant advantage of opting for Fast Track Arbitration is that the proceedings are governed by a very stringent timeline within which the parties and the arbitrators have to attempt to the fullest to reach a solution that satisfies everybody involved in the sessions.
Flouting the time limit prescribed by the provision regarding Fast Track Arbitration leads to invalidating any award or order that the arbitrator chooses to give the parties vis-à-vis the arbitration procedure.
The lack of importance given to oral proceedings in favour of written submissions not only fastens the process of arbitration but also ensures maximum clarity of subject matter between the parties and the arbitrator.
Conclusion
Compared to ordinary arbitration procedures, Fast Track Arbitration seems like an overall better solution for individuals seeking to resolve disputes through arbitration but have a scarcity of time. The law in our country regarding the same is sufficient in existence and has managed to dispense the purpose with which it was established judicially.
This Article Does Not Intend To Hurt The Sentiments Of Any Individual Community, Sect, Or Religion Etcetera. This Article Is Based Purely On The Authors Personal Views And Opinions In The Exercise Of The Fundamental Right Guaranteed Under Article 19(1)(A) And Other Related Laws Being Force In India, For The Time Being. Further, despite all efforts made to ensure the accuracy and correctness of the information published, White Code VIA Mediation and Arbitration Centre shall not be responsible for any errors caused due to human error or otherwise.
The Salient Features of Fast Track Arbitration
Advantageous Features of Fast Track Arbitration
Conclusion
BY : Saloni Shukla