Back
Latest News
Mandatory Mediation: Here to Stay?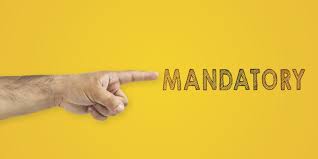 Abraham Lincoln once said, "discourage litigation. Persuade your neighbors to compromise whenever you can point out to them how the nominal winner is often a real loser, in fees, expenses and waste of time." With a growing population and booming industrial growth this quote rings true for a country like India where disputes grow at an alarming rate by the day and courts have become understaffed and overburdened. Now, more than ever, there is a real threat to the traditional judicial system which can only be averted with a considerable shift, by parties to a dispute, to alternate means of dispute resolution like arbitration, mediation, negotiation or conciliation[1]. Alternate Dispute Resolution (ADR) mechanisms like mediation, allow for speedy and effective resolution of cases with the advantage of maintaining the pre-existing relationship between parties and as the saying goes, "justice delayed is justice denied," so there is all the more reason for parties to choose methods of alternate dispute resolution. In the case of Hussainara Khatoon v. Home Secretary, State of Bihar[2], the Supreme Court held that the right to a quick and speedy trial is a fundamental right implicit under Article 21 and this once again reiterates the importance of a fast-tracked procedure for resolution of disputes. Since Indians are only familiar with the traditional method of litigation, the number of people who opt for alternate dispute resolution are few in number and this is why the legislature, along with the judiciary, has encapsulated mandatory mediation in certain Statutes like the
Mandatory mediation is a practice by which certain disputes, by virtue of their subject matter or reference by a court, are entitled to undergo the process of mediation first instead of filing a suit before the court. This, however, does not stop parties from approaching the court for resolution but they can do so only if the parties meaningfully attend and participate in the mediation process but find that resolution is unsuccessful. Mandatory mediation has many advantages such as quick resolution, cost efficiency, and maintenance of relationships between parties[3]. Since mediation is merely a conversation between parties facilitated by a mediator, who is neutral, the parties do not have to wait for years like they do in a trial or a litigation suit and this allows for speedy resolution of the dispute. Since mediation takes considerably less time, its costs are also lower than the ordinary route of litigation. Also, because mediation is a cordial and pleasant conversation between parties where they highlight their problems are look for a compromise together, it allows a larger scope for parties to remain on good terms with each other and preserve the pleasant nature of their pre-existing relationship.
While mandatory mediation may seem like coercion, it is most definitely not. Courts can refer parties to mediation, but they cannot do so if the parties are unwilling and do not consent to engaging in the process[4]. Furthermore, parties may be hesitant to participate in mediation, a process that they barely know anything about, but the mediation process allows the parties to have free, open and honest communication, which is better for certain disputes, like matrimonial cases, in the long run.
Mandatory mediation is simply a nudge to a more peaceful and effective method of dispute resolution and in the forthcoming years mediation will, hopefully, be institutionalized thereby increasing awareness and making it more appealing to parties who will then voluntarily elect to have their disputes resolved through
[1] Bijoylashmi Das, Commercial Arbitration in India – An Update, Mondaq, (Jan. 6, 2014, 1:12 PM), https://www.mondaq.com/india/arbitration-dispute-resolution/284570/commercial-arbitration-in-india--an-update.
[2] Hussainara Khatoon v. Home Secretary, State of Bihar, 1979 SCR (3) 532.
[3] Karthik Adlakha, Mandatory Mediation in India – A boon or a bane to the legal system in the country?, CIARB, (Apr. 30, 2019, 6:54 PM), https://www.ciarb.org/resources/features/mandatory-mediation-in-india-a-boon-or-a-bane-to-the-legal-system-in-the-country/.
[4] Mridul Godha, A renewed interest in Mediation in India, MediationBlog, (Mar. 30, 2019, 7:23 PM), http://mediationblog.kluwerarbitration.com/2019/03/30/a-renewed-interest-in-mediation-in-india/.
Alternate Dispute Resolution
Mediation
Mandatory Mediation
BY : Rachel Thomas