Back
Latest News
Importance of Mediation in Family Disputes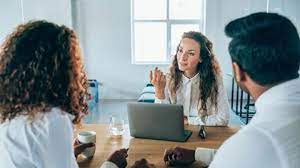 INTRODUCTION
Where family members hold opposing viewpoints or have divergent opinions on a subject, conflicts or disputes are most likely to occur. Conflicts may often arise due to misunderstandings, which will further lead to incorrect interpretations, and if not settled peacefully, those conflicts may contribute to arguments and frustration. Thus, it is always preferred that the parties resolve their disputes by mediation to avoid going to courts where things are bound to get ugly, especially in family matters.
The concept of parties resolving their differences outside of the court of law, i.e. the courts, was well-known and widespread in ancient India.
In situations involving family and marital conflicts, mediation is the most effective alternative conflict settlement mechanism. This approach emphasises a non-coercive and consensual mechanism to settle disputes between the parties, making it very effective. This approach saves time and reduces the likelihood and possibility of any bad feelings or estranged associations that might arise due to the parties' decision to proceed to court.
Many countries like the US, Canada, and England have been using mediation to solve family disputes. However, they have much more advanced laws related to mediation.
Legislations promoting mediation for family disputes in India
The procedural aspects of resolving family conflicts by mediation are outlined in Section 5 of the Family Courts Act of 1984 ('FCA'), which allows the government to order the Association of Social Welfare Organizations to have a family court hearing to reach a compromise. Permanent counsellors are appointed under Section 6 of FCA to effect and promote family settlements.
Furthermore, Section 9 of the FCA and Section 89 and Order XXXII-A of the Civil Procedure Code of 1908 ('CPC') require the court to offer an equal opportunity to a proposed resolution before proceeding with adjudication. In addition, Section 23 of the Hindu Marriage Act of 1955 ('HMA') focuses on the judge's effort at reconciliation.
Courts encouraging family disputes to go for mediation
In

B.S. Joshi & Ors. Vs State of Haryana & Anr

, the wife, had filed an FIR against the partner but later said that their marriage as well, and that the FIR was filed rashly and without thought. Supreme Court stated,

"Courts should promote reconciliation, especially in matrimonial disputes of such kind."

In

Manas Acharya vs State & Anr Case, the court

emphasised that the resolution reached by mediation is legal and accurate and that the decision reached during the mediation period is binding on all sides.

In

Dr Jaya Sagade vs The State of Maharashtra

, the Maharashtra Government issued a circular saying that a party may opt for mediation instead of moving to court.
CONCLUSION
In a family law conflict, mediation is a discreet, informal mechanism that often protects the parties' confidentiality. Mediation is becoming more common in family law cases. The parties not only can settle their disagreement by consultation, but they also get advice from a mediator who is more familiar with specific situations.
It also means both participants are satisfied as mediators respond to their viewpoints and attempt to find a compromise acceptable to all of them. Their counsel may have a second opinion. In addition, if the participants are dissatisfied with the results of the negotiations, they do have the option of going to court.
This Article Does Not Intend To Hurt The Sentiments Of Any Individual Community, Sect, Or Religion Etcetera. This Article Is Based Purely On The Authors Personal Views And Opinions In The Exercise Of The Fundamental Right Guaranteed Under Article 19(1)(A) And Other Related Laws Being Force In India, For The Time Being. Further, despite all efforts made to ensure the accuracy and correctness of the information published, White Code VIA Mediation and Arbitration Centre shall not be responsible for any errors caused due to human error or otherwise.
This article highlights the importance of mediation in family disputes
Mentions Important legislations related to mediation in Family disputes
It also states important judgements where SC has encouraged mediation
BY : FRIYANA DAMANIA