Back
Latest News
DURATION OF ARBITRAL PROCEEDINGS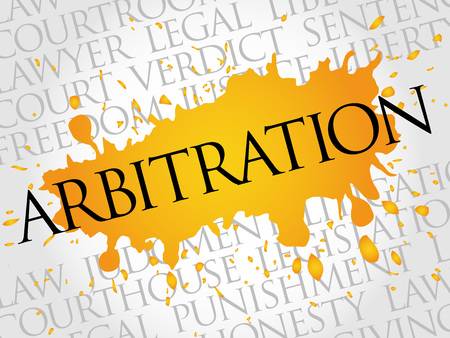 In both the 2003 Amendment bill and the 2015 Act imposed a twelve month time limit for making domestic awards. The twelve month period can be further extended by the consent of the parties' up to six months and thereafter, further extension can be granted by the courts, and the extension can be granted only if the parties show sufficient cause. This is done in order to prevent unnecessary delays in the arbitral proceedings. When granting extension, suitable conditions such as expedited time-lines, imposition of costs or penalties for delaying the matters, etc. may be imposed. While granting extension the court must record whether the delay is attributed to any of the parties, which should be taken into account while imposing costs in the award. This would protect the parties acting in good faith from deliberate delays in the proceedings. The 2015 Amendment has a special provision for imposition of actual or exemplary costs which can be put to use in this regard but would need the Courts to take a strong stand against unnecessary extension.
If the delay is attributed to the arbitrator, the Court has the right to reduce the arbitrator's fee by up to 5%a month. An alternative is that the courts can reduce the arbitrator's fee proportionate to the period of delay attributed by him; subject to the arbitrator being able to provide with a reasonable cause for the delay or that the delay was not attributed by him. If the delay is due to the arbitrator, the disclosure with respect to the ability to devote time to the arbitration should be considered (according to the Sixth Schedule of the Arbitration and Conciliation Act, 1996)
Be that as it may, the 2015 Act decided to concede the ability to force costs or reasonable conditions on the gatherings or diminish the charges of the arbitrators or request their replacement, as above. It is not yet clear whether the Courts will be promptly ready to substitute arbitrators or decrease their fees, aside from in outrageous cases or unmerited postponements. There is also the worry that reputed ad-hoc arbitrators such as retired judges will no longer be willing to act as arbitrators merely due to the risk of embarrassment and loss of reputation by an order of fee reduction or substitution. There is likewise no cut out as for replacement of arbitrators in instances of institutionalized arbitration, which may be viewed as unwarranted interference with their procedure.
The 2015 act helps in speedy arbitration. Section 29 A states that if the parties agree, the arbitrator is entitled to additional fee if he completes the arbitral proceedings within six months.
Introduction
2015 act
Time period
BY : Akshaya K