Back
Latest News
E-Arbitration - The Model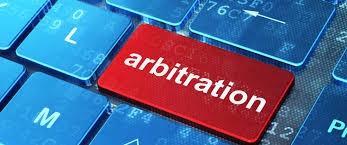 Invocation, procedure, conclusion, and enforcement are the most key ingredients to any valid arbitration. The Parties need to ensure that the e-rules and procedures for conducting an online Arbitration are unambiguous and explicitly contained in the arbitration agreement. The other important aspect of it is that it would need deliberation and clarity in passing and enforcing an award passed online:
Whether the award passed by an arbitrator / arbitral tribunal online is a legally enforceable award or not?

How can a party enforce an award that is passed online?

Jurisdiction of the courts in execution or challenge of an award passed online?
Sec 5 of the Information Technology Act, 2000 says that the digital signatures have the same effect as the paper signature, which fulfills the criteria of sec 31(1) of the Arbitration and Conciliation Act, 1996.
The signed copy of the arbitral award passed that is online can be provided to the parties by the arbitral tribunal electronically via email and the signed copies can be sent through post or the arbitrators can put their digital signatures on it and provide accuracy and integrity to the award. The original signed copy received can either be received by post or it's a digitally signed award, can be filed before the courts, for the enforcement of an arbitral award.
There won't be any changes in the procedure for enforcing the online award. According to the passing of the valid award online, it can be enforced in accordance with procedures outlined in the Arbitration Act along with the execution procedure enshrined under Code of Civil Procedure, 1908 (CPC).
In Sundaram Finance Ltd. v. Abdul Samad and Anr[1], the Hon'ble Supreme Court has clarified that execution proceedings can be invoked by the award holder before any of the courts in India where assets of the judgment debtor are located. Commercial courts established under the Commercial Courts, Commercial Division and Commercial Appellate Division of High Courts Act 2015 (Commercial Courts Act) would have jurisdiction in cases whether the subject matter of the arbitration is of a specified value[2] and pertains to monetary award. For other cases, the jurisdiction of the commercial division of a High Court would be applicable as per CPC.
ENDNOTES:
1.(2018) 3 SCC 622
2. Commercial Courts Act, s 2(1)(i), Specified Value, in relation to a commercial dispute, will mean the value of the subject-matter in respect of the suit as determined in accordance with sec 12 shall not be less than three lakh rupees or such higher value, as must be notified by the Central Government
Shakti Bhog Foods Ltd. Vs. Kola Shipping Ltd. An AIR 2009 SC 12
Trimex International FZE Ltd. Vs. Vedanta Aluminum Ltd. A (2010) 3 SCC
BY : Dhatri Shukla