Back
Latest News
ALTERNATIVE DISPUTES RESOLUTION: CURE TO AILING HEALTH CARE INDUSTRY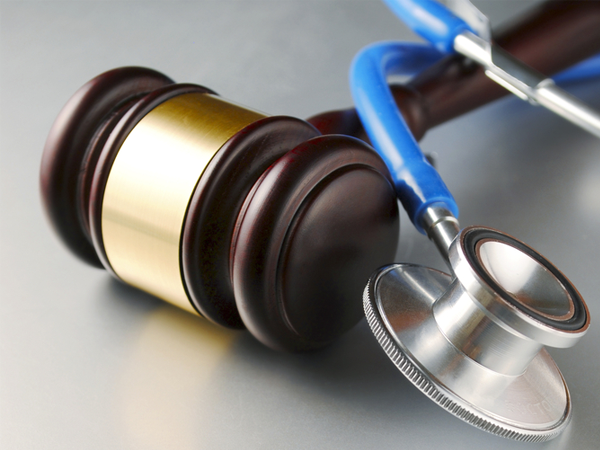 INTRODUCTION
In today's situation, there is a need to find a cure for not only the diseases affecting mankind but also for increasing instances of medical malpractice.
With the rapid increase in cases of medical malpractice, it becomes necessary to examine whether the dispute resolution through litigation is actually resulting in resolution and closure for the parties involved along with the reduction of such cases or whether it is leading to a practice of defensive medicine and increased litigation.
DISPUTES IN HEALTHCARE INDUSTRY
Disputes among members of physician groups or between different hospitals and staff members

Fraud cases against hospitals, doctors, drug manufacturers, etc.

Complex disputes arising out of mergers and acquisitions

Reimbursement disputes involving government agencies, physicians, doctors

Risk management controversies
WHY ADR OVER LITIGATION?
Cost savings in mediation and arbitration are also related to the fact that they are much faster than traditional litigation. Studies have also indicated that arbitration hearings take two to four days as compared to several weeks required for court hearings in litigation. This study also showed that medical malpractice disputes took 19 months on average for medical malpractice arbitration and 33 months for litigation.
Studies have shown that medical malpractice disputes are expensive if solved by traditional litigation. Studies have also shown that the cost of mediation and arbitration could almost one-fourth the cost of traditional litigation.
Mediation and Arbitration is Fair to the parties
Various commentators have come to the conclusion that individuals do well in arbitration as compared to litigation. The trend in India is also changing. Studies have also shown that 93% of people in a group study believed their cases were handled fairly without any bias in arbitration and mediation.
DIFFERENT MODELS OF ADR IN HEALTHCARE INDUSTRY
The Veteran Affairs (VA) Model
The Department of Veteran Affairs (VA) formulated this model. A policy where a full disclosure agreement is of utmost importance to the model. This includes full disclosure of facts related to the error and all actions taken to mitigate it. Compensation in this model may include corrective medical or surgical action or monetary awards. Between 1987 and 2003, only 3 out of 170 settlements resulted in court litigation. This concludes that the model suits the needs of the patient and is frequently chosen over traditional litigation.
The University of Michigan Model
This model was adopted in 2001 by the University of Healthcare, Michigan. The model is based on fair compensation when the medical expenses are unreasonable and led to the patient's injury. This model promotes an open discussion related to the error caused by the medical staff. This policy has been largely successful.
The Pew Mediation and ADR Model
This model was adopted in four Pennsylvania healthcare systems. It aims to improve communication between the physicians and the patients in distress, briefing disclosure conversations, use of mediation to settle potential claims. This process enables discussion and increases the transparency between the physician and the patient. This system helps the parties to explore monetary and non-monetary solutions for their disputes.
The Chicago Rush Medical Centre Model
The model was developed at Chicago's Rush Medical Centre in 1995 and is the most widely used model in mediation. This process starts with an early exchange of pre-mediation agreement submissions, brief presentations from both sides, and deciding procedures. The mediators are selected by the plaintiff acting as an immense motivation for them to take part in the process. Around 80% of the cases that used this model were successful and were resolved within 1 year of filing the complaint.
The Internal Neutral Mediator Model
This model includes an ombudsman to resolve healthcare issues. The National Naval Medical Centre (NNMC) in Maryland was the first hospital to start an ombudsman program. The ombudsman handled 82 cases in the first 18 months and the majority of them were solved within 10 hours without any further claims on those cases.
CONCLUSION
Keeping the above in mind, ADR can be considered as an effective mechanism for resolving disputes peacefully. Disputes are inevitable. However, this is the perfect opportunity for the healthcare industry to transition from litigation to Alternative Dispute Resolution Mechanisms.
Why ADR over litigation
Various models of ADR in healthcare
Healthcare system
BY : Gargi Sahasrabudhe