Back
Latest News
Roles and Duties of a Mediator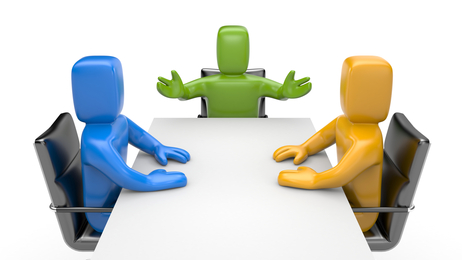 Mediation is a very familiar term and it refers to a method of non-binding dispute resolution with the guidance of a neutral third party who tries to hold the disputing parties to arrive at a negotiated settlement. The term is also a synonym of the term 'conciliation'.
Who is a Mediator?
A mediator is a neutral third party who assists both the parties to arrive at a settlement. The mediator first initiates the meeting, then discusses about the problem in hand and helps the parties to find possible solutions. It is important for a mediator to be unbiased and neutral. The mediator does not provide with a solution. Both the parties themselves agree upon certain terms. A mediator merely helps the parties to express their positions and listens to their disputes and searches for a solution that address the needs of all and works towards a fair, workable settlement. The parties themselves are the decision makers.
Role of a Mediator:
The main role of a mediator is to facilitate communication between both the parties.
Setting up a meeting between both the parties- after the appointment of the mediator, it is necessary for the mediator to setup a date which is convenient to both the parties.
Review the mediation proceedings – in the first meeting the mediator requests the parties to jointly sign a form that mentions the rules and framework of the proceeding. Then he goes ahead with explaining how the mediation proceedings are going to happen.
He also invites the parties to give a brief description of the facts from both their perspectives.
He then discusses about the issue in hand and tries to come up with a solution which is viable to both the parties.
Duties of a Mediator:
Code of Conduct- the mediator has to follows the rules and regulation. He should not indulge in anything which is not within the preview of the case.
Impartiality- it is necessary for a mediator to be impartial. He cannot favour one particular party. If the mediator is found to partial to one party, he shall be substituted by another mediator. It is also necessary for the mediator to disclose to the parties that there is no conflict of interest.
Confidentiality- the act specifies that all the information from the mediation proceedings should be kept confidential. The mediator has the right t provide the court with the information about the proceedings, provided that the parties have given a written consent.
Who is a Mediator?
Roles of a Mediator
Duties of a Mediator
BY : Akshaya K