Back
Latest News
Extension in the period of arbitration award due to lockdown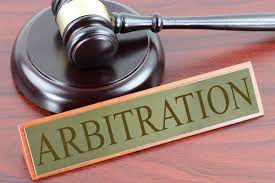 In the case of In re State of U.P. (Suo Motu)[1], Allahabad High Court issued a specific direction earlier to meet the eventualities occurring due to lockdown.
The bench has further directed that because of the above, the period of twelve months for requiring the award to be made under Arbitration and Conciliation Act, 1996 other than in International Commercial Arbitration is extended.
Thus the bench stated that,
Accordingly, it is directed that if in any arbitral proceedings the pleadings under sub-section (4) of Section 23 of the Act have been completed and the period of twelve months has expired or is going to be expired on or after 25th March 2020. The same stands extended up to 25th May 2020.
Further, the Court also noted that several release orders were granted before lockdown, but due to the non-availability of sureties, they have not been released. Therefore, looking at the same, Bench stated that,"…all the accused-applicants whose bail applications came to be allowed on or after 15th March 2020 but have not been released due to non-availability of sureties as a consequence to lockdown may be released on executing personal bond as ordered by the Court or to the satisfaction of the jail authorities where such accused is imprisoned, provided the accused-applicants undertakes to furnish required sureties within a period of one month from the date of his/her actual release."
[1] 2020 SCC OnLine All 300.
This Article Does Not Intend To Hurt The Sentiments Of Any Individual Community, Sect, Or Religion Etcetera. This Article Is Based Purely On The Authors Personal Views And Opinions In The Exercise Of The Fundamental Right Guaranteed Under Article 19(1)(A) And Other Related Laws Being Force In India, For The Time Being. Further, despite all efforts made to ensure the accuracy and correctness of the information published, White Code VIA Mediation and Arbitration Centre shall not be responsible for any errors caused due to human error or otherwise.
Extension in arbitral award
period of arbitral award
arbitral awards
BY : Vanshika Gupta