Back
Latest News
Code of Conduct for Mediators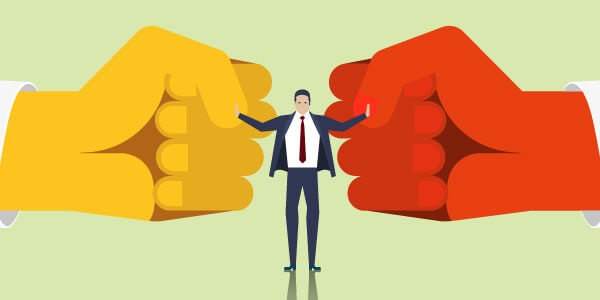 Mediation is a method of non-binding dispute resolution mechanism, with the assistance of a neutral third party who helps in dissolving the dispute in hand. A mediator is a neutral third party who assists the parties in the mediation process. The functions of the mediator are (a) to communicate between the two parties (b) identify the dispute in hand (c) come up with a possible settlement option (d) help the parties in dissolving the dispute
Code of Conduct of Mediators:
Impartiality- it is important for the mediator to be unbiased. He cannot favour one particular party. He should hear both the sides and come up with a possible settlement which is agreed by both the parties.
Conflict of interest- the parties should me no way related to the mediator. It might lead to conflict of interest.
Principle of self-determination- self-determination is the right of the parties in mediation to make their own voluntary decision regarding the possible resolution. The mediator is to provide the parties with the solutions to the dispute in hand and assist them throughout the process.
Confidentiality- the mediator should not be disclosing the information of the mediation to any third parties without the consent of the parties. He may disclose information about the mediation with a written consent of the parties.
Quality of process- the mediator should make sure that the parties understand the mediation proceedings before the mediation starts. Mediators have an obligation to acquire and maintain professional skills and ability to uphold the quality of the mediation process.
Agreement to Mediate- the mediator must come up with an agreement between both the parties and he must ensure that both the parties understand the terms and condition of the process. Confidentiality must be maintained while communication. The mediator has the right to terminate or suspend the process.
Termination or suspension of mediation- mediator should come up with an agreement which is both impartial or there is no conflict of interest. He shall suspend or terminate the process upon the request of either one of the both parties. He may also suspend the process in case he finds out the either one of the parties are not acting in good faith.
Introduction
Functions of Mediators
Code of Conduct for Mediators
BY : Akshaya K