Back
Latest News
Manish Anand & Ors. v FIITJEE Ltd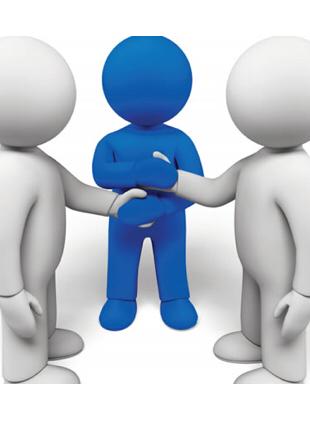 Manish Anand & Ors. v FIITJEE Ltd
Facts-
The appellant and the respondent entered into an arbitration agreement wherein the respondent unilaterally appointed a sole arbitrator to settle disputes that arose between them. The arbitrator made a disclosure of independence and impartiality under s. 12(1) of the act. However, this disclosure was not in the prescribed manner as in the Sixth schedule. The Petitioner under s. 11 of the Arbitration and Conciliation has contended that in the absence of a proper disclosure the petition should be maintainable. The Petitioner has contended that Arbitration Agreement entrusts power only in the respondent to unilaterally appoint a sole arbitrator is invalid and unenforceable.
Issues-
Whether the appointment of a sole arbitrator unilaterally made by a party invalid and unenforceable in law?
Whether the sole arbitrator needs to be terminated if he has not made a disclosure in the prescribed manner?
Whether the court has jurisdiction to exercise its power in this case?
Judgment
The court relied on Bhayana Builders Pvt. Ltd. vs. Oriental Structural Engineers Pvt. Ltd. to rule that the appointment of an arbitrator is not invalid unenforceable in law on the ground that he was unilaterally appointed by the respondent as the appointment was made with the agreement of both parties
The court relied on the 246th Law Commission Report and states that under the provisions of the commission report it cannot be inferred that non-disclosure of the arbitrator would lead to a natural termination. The court held that in the present case the improper disclosure by the sole arbitrator would not lead to automatic termination. The court also gave reliance on the decision in the case of HRD Corporation v. Gail (India) Ltd where it was held that incomplete disclosure would not determine the appointment of the arbitrator invalid.
The court gave reliance on the judgment of Indian Oil Corporation Ltd. V. Raja Transport Pvt. Ltd and ruled that in the present scenario the Arbitrator has been appointed in agreement with the procedure accepted by both the parties in the arbitration agreement. Thus, the court does not have the jurisdiction to exercise its power in the present case.
Comments: The authority of the arbitrator was challenged in the present case on the grounds that the sole arbitrator was unilaterally appointed by respondents and he has not made a proper disclosure as prescribed in the sixth schedule. However, the judgement explained that a sole arbitrator cannot be terminated merely on the ground that he was unilaterally appointed by one party. It also ruled that improper disclosure by the arbitrator does not make a ground for his termination
This Article Does Not Intend To Hurt The Sentiments Of Any Individual Community, Sect, Or Religion Etcetera. This Article Is Based Purely On The Authors Personal Views And Opinions In The Exercise Of The Fundamental Right Guaranteed Under Article 19(1)A And Other Related Laws Being Force In India, For The Time Being.
Appointment of a sole arbitrator unilaterally made by a party is not invalid and unenforceable in law
the sole arbitrator does not need to be terminated if he has not made a disclosure in the prescribed manner
the court did not have jurisdiction to exercise its power in this case
BY : Nandini Sharma