Back
Latest News
CHANGES IN DOMESTIC LEGISLATION OF INDIA FOR ADOPTING AI FOR ARBITRATION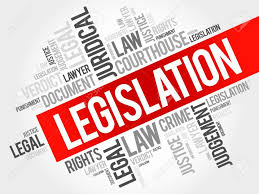 Speaking at an International Conference on 'Arbitration in the Era of Globalisation', organized by Indian Council of Arbitration and FICCI, the CJI said, "As we conceptualize international arbitration in a globalized era, we must also be cognizant of the synergistic opportunities available for international arbitration through the utilization of disruptive technologies."
This shows that India is looking for measures to adopt AI in the Arbitration laws. With regard to this, there have been small proposed policy changes to accept Artificial intelligence in its early stages in India. As a result of the focus on developing institutional arbitration in India, the Bill proposed for amendment in the Arbitration and the Conciliation Act now makes a provision for the designation of AI by the Supreme Court (for international commercial arbitration) and the High Courts (for domestic arbitration). The Bill also provides that, in the absence of an agreed arbitration procedure, the AI will be the appointing authority for arbitrator/s.
However, the implementation of Artificial Intelligence in Arbitration will not be a simple path. There are a lot of developments required in other indirectly affected fields of law. Some are discussed below-
Data Privacy- The use of AI in arbitration involves a continual exchange and processing of data (often sensitive personal data or information) between the arbitral awards and the AI tool. There is no method to ensure the consent of the parties, arbitrators, and the liability when it is not taken. The existing laws of the Information Technology Act, 2000 though allowing the use of Artificial Intelligence does not stipulate rules with regards the same. The government is planning to introduce the Personal Data Protection Bill; hopefully, it will be able to address the raising privacy concerns arising out of the use of AI.

The Intellectual Property Rights law will also have a significant impact. As of now, algorithms are not patentable as per section 3 (k) of India's Patent Act. Copyright of such algorithms has to be done as per the existing law. AI uses a large set of data collected from the public and analyses such collected data to give recommendations and suggestions as the result. The reusability of the same set of data by other service providers of AI will be considered as an infringement of copyright by the developer or not is unclear.
Conclusion
Regardless of how the above may sound, large international law firms already employ 'data scientists', 'legal solutions architects', and 'heads of strategic client technology', who focus on IT and AI solutions that would assist human counsel. New companies are being incorporated with a focus on AI solutions for legal research. A second solution, to limit the absolute objectivity of AIs, would be subject to the "award" rendered by the AI to a final check done by a human arbitrator. Al has significant potential benefits for arbitration, but at what cost, and how this might impact arbitration that has to be analyzed. At this point, we are faced with two possible paths: the creation of a legal framework for arbitration and AI; or the modification of existing international treaties (in addition to national legislation and arbitration rules).
BY : Dhatri Shukla