Back
Latest News
Mediation as Per the Companies (Mediation & Conciliation) Rules, 2016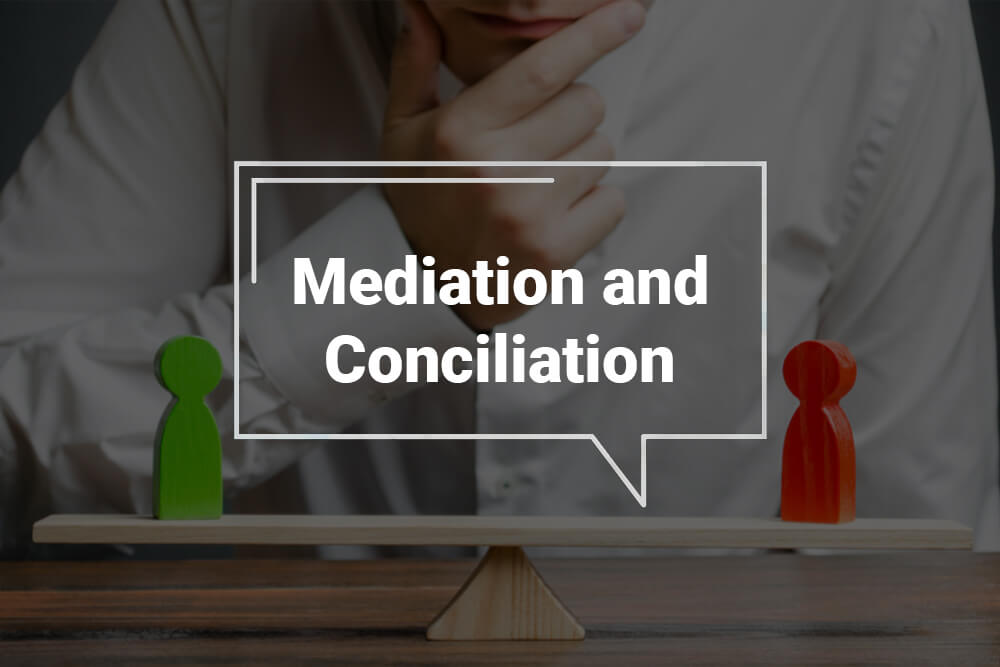 Disputes that arise among companies in India do stand a chance to be solved utilising mediation as well, and for the same, the Ministry of Corporate Affairs established a separate statute that deals with the procedure to be followed when matters of commercial nature (may differ in subject owing to the field of the company involved) are concerned and can be resolved by mediation- this statute known as the Companies (Mediation & Conciliation) Rules, 2016 helps in not only recognising which matters can be mediated but also lays down the guidelines and requirements for empanelment (setting up of a mediation panel) as well as disqualifications for such an empanelment.
Salient Features of Companies (Mediation & Conciliation) Rules, 2016
Puts responsibility on the Director to ensure that qualified experts are elected for the appointment of a mediation panel to ensure maximum success
If an individual fulfils any of the following conditions, they are eligible to qualify as a member of a mediation panel of a company. These conditions include being a judge of either a District Court, HC/ SC, having served as a legal practitioner for at least ten years, a member of the National Tribunal, or an expert in Mediation & Conciliation conditions.
Disqualifying factors for empanelment range from insolvency has a criminal record, has any disciplinary remark from the Government from a previous proceeding or has been dismissed by any private of governmental service.
These Rules also provide different ethics and rubrics for mediation and conciliation at the Companies level.
Another factor to note is that the actual Companies Act, 2013 also has a separate provision governing mediation and conciliation in a Company setting under s.442, more or less following the Companies' rules (Mediation & Conciliation) Rules, 2016.
Difference between Private Mediation & Mediation under Companies (Mediation & Conciliation) Rules, 2016.
The main point of difference between the two kinds of mediation is the body of authority approached to preside over the dispute. For instance, a private mediation process is governed by authorities that provide institutionalised mediation services such as the London Court of International Arbitration, etcetera. In contrast, Mediation under Companies (Mediation & Conciliation) Rules, 2016 is usually regulated by the Tribunal, Appellate Tribunal or the Central Government, whereby the rules of this act will be applicable.
Conclusion
The concept of Company Mediation has seen an improved framework surrounding mediation procedures regarding company/commercial disputes, which have helped in avoiding conflicts approaching the Court and, in turn- inculcating a spirit of harmony among the many businesses in the commercial sector.
This Article Does Not Intend To Hurt The Sentiments Of Any Individual Community, Sect, Or Religion Etcetera. This Article Is Based Purely On The Authors Personal Views And Opinions In The Exercise Of The Fundamental Right Guaranteed Under Article 19(1)(A) And Other Related Laws Being Force In India, For The Time Being. Further, despite all efforts made to ensure the accuracy and correctness of the information published, White Code VIA Mediation and Arbitration Centre shall not be responsible for any errors caused due to human error or otherwise.
Salient Features of Companies (Mediation & Conciliation) Rules, 2016
Difference between Private Mediation & Mediation under Companies (Mediation & Conciliation) Rules, 2016.
Conclusion
BY : Saloni Shukla