Back
Latest News
Challenges of Arbitration in India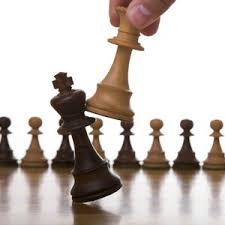 Reasons for Barring Arbitration Development in India
India's Constitution offers several reliefs to 'one' and seeks to provide justice to any person who has been wronged. One such relief is the Arbitration Process provided for under the 1996 Arbitration and Conciliation Act (A&C Act). But Arbitration in India has not grown properly as it is accepted to be, for the following reasons:
Indian Conventional Thought
India, though moving towards modernisation, is still a developing country. That means most people are unaware of arbitration, and often trust courts rather than direct settlement of disputes. This is not necessarily a bad thing, putting faith in one's judicial system, but when a country's citizens are ignorant and unwilling to change, that kind of orthodox thinking can really harm anyone rather than help.
Lack of Fair Laws
In 1996, the Arbitration and Conciliation Act was introduced, and last modified in 2015. In India, there is a serious need for more comprehensive arbitration and proceedings law to be introduced. The lawmakers ought to research the problems of business houses' needs and requirements, which typically deal with arbitration proceedings, thoroughly. The rules ought to be clearer and explained more carefully, so that more and more people obtain confidence in arbitration than in the judicial system. Simply put, most people still aren't willing to take risks or a leap of faith in matters of great magnitude that they may face in a business.
Courts' interference in arbitration cases
The court's intervention in arbitration proceedings must be kept to a minimum. Many who opt for arbitration rather than appealing before a judge, as a result of these actions, often contribute before hostility against the courts. Sometimes, at first, people find it better to approach the court. Interference of the Court should be kept in check, not only the interference during the arbitral proceedings but the intervention after the end of the proceedings. This means that there must be limited scope for contesting the arbitral award under Section 34 of the Arbitration Act , 1996.
Lack of Cognition
One of the major issues that arbitration doesn't flourish in India is due to lack of awareness among the people. Some businessmen, lawyers or legal advisors are only aware of the situation concerning arbitration proceedings and because of this lack of awareness many small-scale businessmen or different newcomers who are not aware of such remedies are left out of the scope of such proceedings.
The above points are the main reason why arbitration in India isn't growing faster. And now we need to discuss how to overcome these problems, in order to create a better image of India as a business and arbitral destination.
Overcoming Problems
Creating Consciousness
The first and foremost need is among the people if we want to build a better arbitration role in India. Messaging is crucial. Promoting arbitration and thus stopping private parties from going to trial without having recourse to the applicable arbitration clauses in the contract must be a target. If people don't know what their rights are, they will never pursue justice. Keeping that in mind, creating awareness about arbitration, its needs and its importance is very important to us.
Compulsory Arbitration
Is to be implemented. Unless institutional arbitration is compulsory, India will have no robust domestic arbitration environment. This can only be achieved if the arbitration agreements specify the particular entity that will be performing the arbitral action.
Minimum Intervention at the Court
It requires minimum intervention by the court. Arbitration is an Alternative Dispute Resolution ( ADR) mechanism which means that disputes can be resolved by some process other than courts, and even then courts can intervene in arbitration proceedings, The entire ADR idea has gone missing. Intervention of the Court should be held to a minimum and in check, as there must be minimal scope for contesting the arbitral award under Section 34 of the Arbitration Act 1996.
Undertaking proper laws
In such scenarios also the introduction of proper laws is a necessary requirement. Arbitration laws are expected to be periodically amended, and are essential if our goal is to strengthen the arbitration conditions in India.
Concluding
Indian legal system wants a way of dealing with pending court proceedings, and arbitration has proved to be a blessing in this regard. Not only is arbitration helpful in reducing the excess pressure on the legal system, it is also helpful in many other ways, such as quicker decision-making, less costly, parties can bring forward their own terms and conditions, etc. If the above reasons are somehow overcome, and both the legislature and the judiciary track arbitration laws strictly, the growth of arbitration in India will be certain.
Reasons for Barring Arbitration Development in India
Overcoming Problems
concluding
BY : Sunaina Jain