Back
Latest News
Meaning Of ODR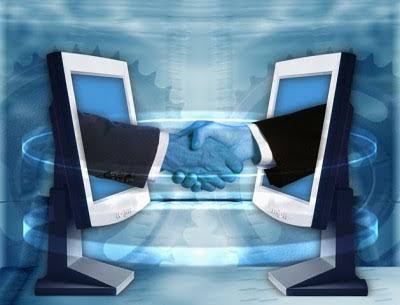 The virtual world of Cyberspace has become our preferred means of social interaction and a powerful medium to transact cross border business. The Internet has proven itself as one of the most dependable means of assimilating and disseminating information, ahi-tech platform for business opportunities, and efficient means of communication.
According to the E Bay Census Guide, 2009, India has experienced a broad shift in e-commerce activity and online shopping has gained wide acceptance.
In the United States, online retail activity increased in the second quarter of 2009 constituting 3.6% of total retail sales.
When cyberspace experienced a flurry of social and commercial activity, disputes of varied nature arose between parties including disputes concerning defamatory speech, invasion of privacy, breach of e-contracts, domain name disputes, cybercrimes including identity thefts, data, cyber terrorism amongst other disputes. The e-disputes not only involve new kinds of disputes that are peculiar to the internet but also include traditional disputes relating to the sale and purchase of goods or unfair trade practice, defamation, intellectual property infringements amongst other conventional disputes where the internet has a role to play. The disputes could arise between individuals and/or corporate entities or involve the government of a particular State. Whenever two parties belong to different jurisdictions, the parties are wary of submitting disputes to the courts of different jurisdictions that will decide the disputes based on a different governing law. Contrary to the conventional litigation process, ODR provides a practicable solution to parties to e-dispute where they need not submit their disputes for adjudication before the courts within the jurisdiction of a particular state. In ODR, an independent set of laws/rules of an ODR service provider may apply to resolve disputes and an independent panel of judges could be appointed on request of the parties for settling their disputes. Farah defined 'Online Dispute Resolution' to mean utilizing information technology to carry out alternative dispute resolution.
Schiavetta explained that the online dispute resolution comprises of a process to resolve dispute exclusively online and also other dispute resolution process that uses the internet.
In ODR, not only e disputes are resolved online but also traditional disputes such as commercial or social disputes are capable of being resolved by the use of information technology. In ODR, sometimes automated software may also be used for transparent and fair resolution of disputes. The equipment that one may employ includes scanners, computers, web cameras, cell phones, fax machines, and other communication devices. According to Katsh and Rifkin, the three important factors, namely convenience, trust, and expertise forms the essence of ODR. In my view, particularly in developing countries, there are many other factors that are equally essential to an ODR process, such as affordability, accessibility, and infrastructure, flexibility, transparency amongst other factors.
This article does not intend to hurt the sentiments of any individual, community, sect, or religion, etcetera. This article is based purely on the author's personal opinion and views in the exercise of the Fundamental Rights guaranteed under Article 19(1)(A) and other related laws being enforced in India for the time being.
ODR
Dispute Resolution
International Arbitration
BY : Ankona