Back
Latest News
Future of arbitration in India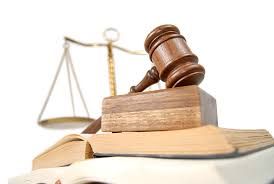 Future of arbitration in India
Arbitration have gained lot importance in India nowadays, people are more attracted toward the arbitration due to its cost effective and less time consuming process. In initial stages the pace of growth for arbitration was very slow as most of the people were unaware about the advantages it has to offer over formal litigation process. There has been tremendous development in the field of arbitration from The arbitration and Conciliation act, 1996 to The amendment in 2015. Domestic development in arbitration has been possible due to the international development like UNCITRAL Model Law which enables the nations to keep pace with changes in the world taking place in the area of arbitration. There are several provisions which were added and amended just to keep the national law in par with international standards. The latest amendment in arbitration took place in 2019 in the form of The Arbitration and Conciliation Amendment Act, 2019. By way of amendment in 2019 ACI (Arbitration Council of India) has been formed to establish the arbitral tribunals and decide on matters like minimum qualifications requires for appointment of an arbitrator and defining several other rules related to arbitrators. Also, The high courts and The Supreme Court of India has been given the power to designate the arbitral tribunals which will then be graded by ACI.
These developments and amendments by legislature from time to time is an example that India is trying to strengthen its arbitration process not only domestically but also internationally. This objects become more clear by the judgment of the Supreme Court in Bar Council of India vs. A. K. Baja & Ors., where the court said that foreign lawyers cannot practice in the Indian court but there is nothing which can prevent foreign lawyers from conducting arbitration proceedings in India which considered as a progressive step towards expanding the reach of domestic arbitration. This judgement not only strengthen the Indian arbitration but also make the enforcement of arbitral award easy.
Although legislature has tried its level best to increase the growth of arbitration in India but there are still some disadvantages attached to it which dissuade people from choosing arbitration for settlement of their dispute. These disadvantages includes matters like lack of awareness about the arbitration procedure amongst the people, the rules regarding binding of an arbitral award are not strict in India. Moreover there is not time limit set for completion of arbitration proceedings. The major factor is the constitution of arbitral tribunal and appointment of arbitrator which is a very tiring process. Also the fact that arbitral proceedings are cost effective is not completely true as the fees of the arbitrators are very high which prevent people from preferring arbitration over any other litigation process. This cannot be ignored that arbitration have a huge impact on international relations and business so, it is very necessary to correct and overlook the flaws and make the arbitration smooth and preferable process.
Despite having several flaws, there is no doubt that arbitration has proved to be ever lasting process in the field of dispute resolution system and it will continue to grow with time.
introduction
recent deveploment
disadvantages
BY : Abhilasha