Back
Latest News
Importance of ADR in Healthcare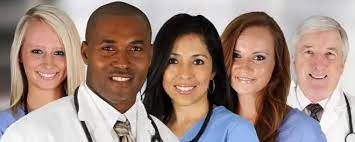 INTRODUCTION
The usage of ADR techniques has produced a slew of promising outcomes. Disclosure following an adverse condition is a critical first phase in the patient-provider communication that contributes to mediation, so health facilities that have adopted ADR initially implemented a disclosure mechanism. Although the disclosure does not prohibit or preclude the usage of court action, it may contribute to a cooperative and fast mediation procedure rather than a longer, more expensive, and uncertain trial process.
Health services may resolve patient care concerns by identifying problems through the transparency and resolution phase. Hospitals become learning institutions that more efficiently develop their programs as personnel becomes used to a philosophy of openness. ADR can be financially advantageous since it limits both parties' court fees involved with lawsuits and lowers pay-out rates.
Mediation is more efficient than litigation, resulting in a smoother settlement and a lower emotional expense to both patients and caregivers. Patients may be willing to establish a respectful interaction with their practitioner and an unpleasant outcome if they may prevent the horror of trials.
Models for ADR healthcare
Many different ADR Models in the healthcare industry exist globally as a reference, through which Indian healthcare providers should choose and follow the most appropriate Model based on their features.
The "Chicago Rush Medical Centre Model" or "The Rush Model", which was established in 1995 in reaction to high litigation expenses and non-uniform jury awards in malpractice proceedings, is one such ADR Model that is common around the world and could be implemented in India. This Model emphasises a mediation agreement that involves "early sharing of pre-mediation submissions, short presentations from each side at the initial mediation meeting, and caucus procedures," among other things. The terms of this Agreement also include expenses, anonymity, and the hiring of mediators. More than 50 lawsuits were settled in the first five years of its implementation, and 80 per cent of those conflicts were settled in less than a year with 3-4 hours of mediation sessions.
The "Pew Mediation and ADR Model" is another standard ADR model that Indian healthcare providers might use. In Pennsylvania, this mediation model was introduced in various healthcare facilities and clinics in 2002. This model aims to facilitate contact between physicians and patients in the event of a medical mistake or a patient's complaint and address the situation by mediation and equal compensation.
The Model suggests:
For transparency discussions, physicians and other healthcare practitioners develop leadership techniques.

Physicians and health workers are given the time they need to provide confidential talks in hospitals.

Both those responsible, including doctors and hospital administrators, apologise;

Following an error or harmful occurrence, healthcare workers should be debriefed and supported; and

Mediation is being used to resolve future claims.
A few other Models have demonstrated promising effects in solving healthcare conflicts by ADR processes, similar to those mentioned above. The "Internal Neutral Mediator Model," "University of Michigan Model," and "Veterans Affairs Model" are some of the other Models. These types of models are both cost-effective and patient-friendly. India, which has seen a rise in medical litigation, should use those models and tailor them to the needs of the Indian legislative periphery.
CONCLUSION
ADR's barriers and possible detrimental consequences must be understood, and further research is needed. Effective coordination and consultation necessitate time and effort on participants, doctors, hospital personnel, and attorneys. Mediation may provide a more impartial measure of case value than arbitration, although as mediators become more conscious of what cases are resolved over, valuation can increase over time. The number of lawsuits involving settlement (or litigation) may escalate if other harmful outcomes are disclosed, and financial expenses may rise.
This Article Does Not Intend To Hurt The Sentiments Of Any Individual Community, Sect, Or Religion Etcetera. This Article Is Based Purely On The Authors Personal Views And Opinions In The Exercise Of The Fundamental Right Guaranteed Under Article 19(1)(A) And Other Related Laws Being Force In India, For The Time Being. Further, despite all efforts made to ensure the accuracy and correctness of the information published, White Code VIA Mediation and Arbitration Centre shall not be responsible for any errors caused due to human error or otherwise.
Introduction to the topic
Discusses different types of Models for ADR healthcare
Conclusion
BY : FRIYANA DAMANIA