Back
Latest News
PEER MEDIATION – Learning Conflict Resolution from Schools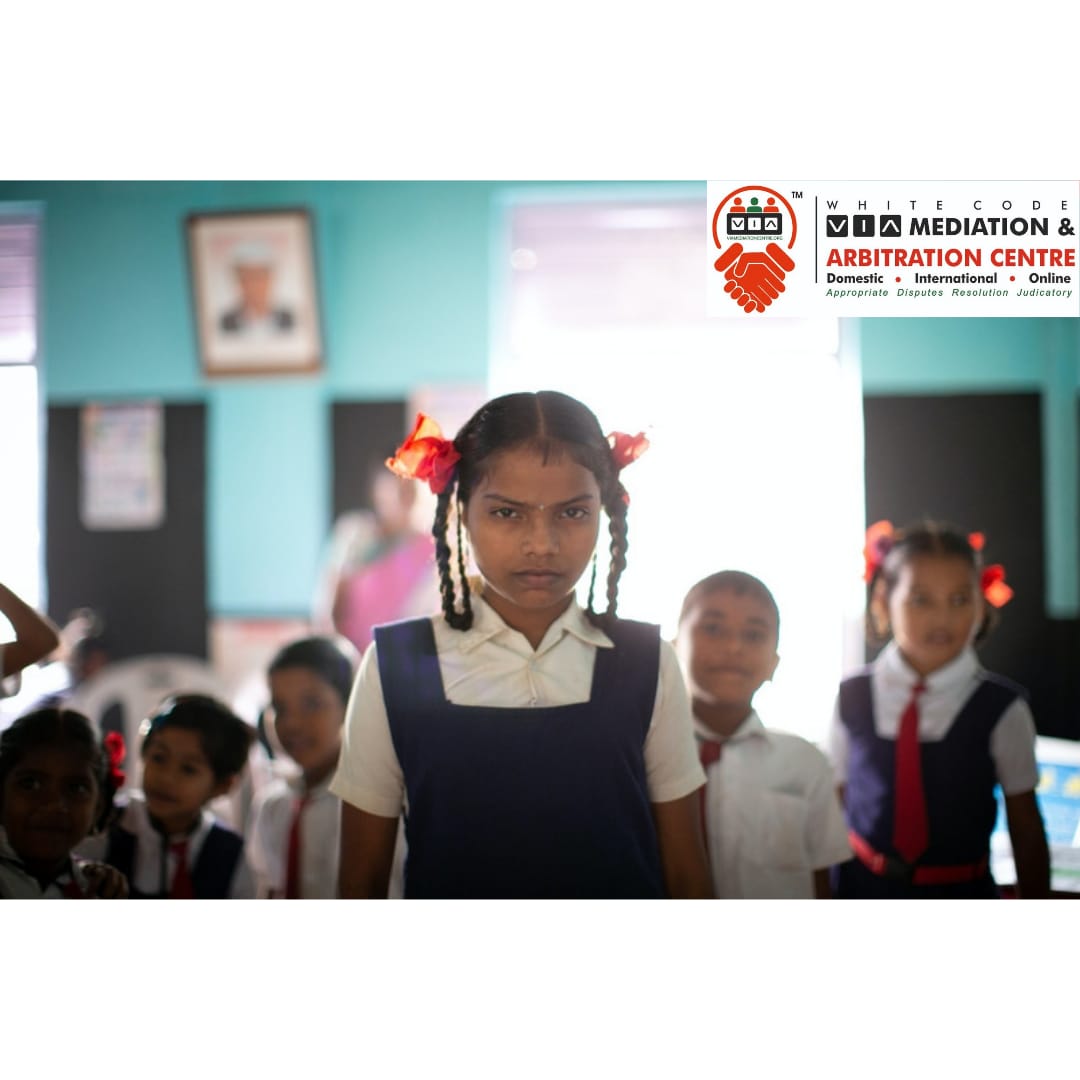 INTRODUCTION
Conflict is part of human life. The hierarchical structure of the society, endless competition for inadequate resources, and the greedy nature to gain from everything have always kept conflict as a part of our lives. Over the years, humans have evolved and migrated, adapting to different changes. The monarchical alpha role has been shifted with an egalitarian approach in society. But none of this has erased the conflictual nature in us. After all, conflict is not destructive, and it enables one to share and voice out their views, problems, etc. It helps in overall growth and gains to have more opportunities. But, at the same time, it can also be why many goals are delayed and prevented. So, what we look at is conflict resolution to ease this process. In this way, we still have conflicts, but these are resolved without delaying the goals by maintaining a balance between the two.
Internationally, many schools have implemented Peer Mediation into elementary, middle, and higher levels. Schools are breeding grounds for conflicts. Students in their teenage are more prone to jealousy, shaming, bullying, teasing, pranking, abusive nature and violence, etc. We must learn to resolve these conflicts using mediation, negotiation, or mere talking of the problems. This implementation of conflict resolution within schools will help students have an early understanding and clarity on how to deal with conflicts and disputes.
PEER MEDIATION IN SCHOOLS
The Peer Mediation movement began in the early 1890s, which helped students resolve their disputes, provided they are given training in negotiating and mediating. It is a process where students and children of young age help themselves resolve their conflicts using nonviolent methods. Few chosen students are trained in mediation who later help their peers deal with any conflict by following the mediation steps. The disagreements between the students are addressed in front of the student mediator, who hears them out and helps them follow the steps to resolve the conflict.
Peer Mediation helps children in building resilience and to think things through. It provides them with leadership skills. Cooperation skills, communication skills and cultivates values of confidence and tolerance within. Peer Mediation acts as a tool by helping children learn this mediation process and use it throughout their lives.
Peer Mediation lets children have a friendly environment at school that is safe and caring. It opens up communication channels by letting students open up their problems to their peers without any barriers. Peer Mediation focusses on:
Youth development
Reducing youth violence
Reducing other issues faced by students, like bullying, teasing, etc.
Transforming student's personal and group behaviours
Enabling a safe surrounding for students to interact
To use these mediation techniques in personal life and future
CONCLUSION
This method of introducing Peer Mediation at a younger age is the first step to enable more ADR mechanisms in the future. Young children are the future of tomorrow. Peer Mediation will help children learn the values of negotiating and mediating through every conflict or dispute. This opens space for using ADR mechanisms in most cases. Peer Mediation boosts self-esteem, confidence and provides great insight for students.
LINKS REFEREED:
https://www.adrgroup.co.uk/training/peer-mediation-training
https://www.adrtimes.com/mediation-teacher/
This Article Does Not Intend To Hurt The Sentiments Of Any Individual Community, Sect, or Religion, Etcetera. This Article Is Based Purely On The Authors Personal Views And Opinions In The Exercise Of The Fundamental Right Guaranteed Under Article 19(1)(A) And Other Related Laws Being Force In India, For The Time Being. Further, despite all efforts made to ensure the accuracy and correctness of the information published, White Code VIA Mediation and Arbitration Centre Foundation shall not be responsible for any errors caused due to human error or otherwise.
INTRODUCTION
PEER MEDIATION IN SCHOOLS
CONCLUSION
BY : Devika Jayaraj