Back
Latest News
Kinds of Arbitration Proceeding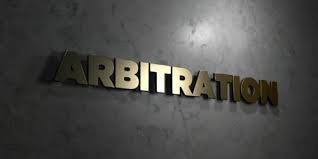 In the process of arbitration a dispute is presented to the arbitral tribunal instead of the regular court (civil or criminal). When the dispute goes to an arbitral tribunal, the decision of the tribunal becomes binding because there is no upper or higher authority to which the parties may go for further appeals.

When a case goes to the court for hearing and delivery of justice, they use traditional methods of the judicial process which in turn leaves the parties financially exhausted and also dissatisfied at times, but this does not happen in an arbitration process because here the agreement or settlement is done on a mutual basis and another benefit of it is that it is cost effective and time saving for the parties.

Types of arbitration process in India based on jurisdiction are: -
? Domestic arbitration = by domestic arbitration we mean that the case should be decided s per the Indian laws in the territory of India and also both the partiers should be the citizens of India. Although the arbitration and conciliation act does not provide a fully fledged definition of domestic arbitration but section 2 (2)(7) of this act implies that in case of a domestic arbitration the arbitration process must take place in India and the parties are subject to the Indian jurisdiction.
? International arbitration = when the arbitral procedure takes place in India but contains the elements which are of foreign origin such arbitration is known as international arbitration. In order to fulfill the conditions of the international arbitration one of the parties must of the foreign domicile. In this case the law applicable can be Indian or foreign depending upon the facts of the case and the circumstances of the parties.
? International commercial arbitration = in this kind of arbitration the cases relating to the foreign trade and commerce are dealt with to smoothen the business and agreements of contractual nature. In this case the body incorporated should be of the foreign country. The laws applicable in this kind of arbitration are to be chosen by the parties as per the nature of dispute.
what is arbitration
how does it help
types of arbitration
BY : Tanya Vashistha