Back
Latest News
The Prohibition of Unilateral Appointment of Arbitrators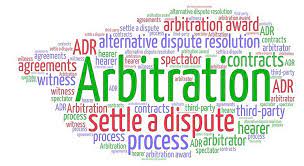 In layman language, when one party to a dispute is given more than (1) option to choose the means of dispute resolution, whereas the other party's choice is limited to only one kind of dispute resolution mechanism, it is known as a unilateral appointment clause. It seems fair because the parties must have consented to the existence of such a clause in their agreement. However, this concept in the world of arbitration is quite paradoxical and ends up disregarding the very backbone of arbitration proceedings: the mutual understanding of the third arbitrating party.
On its face, the unilateral appointment clause seems to be beneficial because not only does it ensure speedier resolution of the dispute, but it also creates lesser pressure on the financial aspect of arbitration.
The inclusion of this clause in contract agreements gained more extensive traction post the 2015 Amendment to the Arbitration & Conciliation Act, 1996. Still, in a recent judgment by the High Court of Delhi, there has been severe discouragement.
The Case of City Lifeline Travels Private Limited v. Delhi Jal Board
After the evidence of non-performance on the part of the respondent, disputes arose among the parties, who turned to resolve their dispute utilizing arbitration as per the clause in their agreement. Accordingly, the Petitioner sends a Notice of Arbitration, declaring the ex-Chief Justice of High Court of Delhi as the sole arbitrator for resolution.
A back and forth of suggestions for the appointment of an arbitrator was observed before the case was finally brought before the Delhi High Court and the main contentions were that the suggestions for arbitrators made by the Respondent were rejected on the grounds of the recommended individuals having a bias towards the respondents themselves.
Judgment Delivered
The HC looked into the matter, relied on the precedent available regarding the subject matter of the current dispute, and dismissed the claims made by the respondents, upholding the value of unbiased & neutral traits of an arbitrator during arbitral proceedings.
The Court further opined that the unilateral appointment clause, prima facie, took away from the essence of arbitration as the possibility of a biased individual presiding over the arbitration proceedings always exists, defeating the purpose of the arbitration mechanism.
The appellant's petition was approved. The Court itself appointed a sole arbitrator to ensure complete impartiality and independence of the arbitral tribunal, free of any bias towards or against a party.
This Article Does Not Intend To Hurt The Sentiments Of Any Individual Community, Sect, Or Religion Etcetera. This Article Is Based Purely On The Authors Personal Views And Opinions In The Exercise Of The Fundamental Right Guaranteed Under Article 19(1)(A) And Other Related Laws Being Force In India, For The Time Being. Further, despite all efforts made to ensure the accuracy and correctness of the information published, White Code VIA Mediation and Arbitration Centre shall not be responsible for any errors caused due to human error or otherwise.
Introduction
The Case of City Lifeline Travels Private Limited v. Delhi Jal Board
Judgement Delivered
BY : Saloni Shukla