Back
Latest News
Indian Supreme Court considers the constitutional validity of Section 87 of the Arbitration Act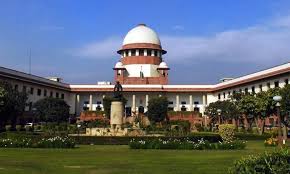 Late year, the Supreme Court of India gave a landmark judgment in the case of Hindustan Construction Company Limited & Anr. v Union of India. The court settled the issue of automatic stays on the enforcement of arbitral awards. The court struck down Section 7 of the Arbitration and Conciliation Act 1996b as being "manifestly arbitrary".
Disputes as to costs arose in a number of Hindustan Construction Company projects resulting in a number of arbitral proceedings. The awards rendered in favor of HCCL were challenged by the Union of India. under Section 34 of the Act. The awards automatically stayed under the un-amended Section 36 of the Act following these challenges.
For context, in the 2015 amendments to the Act, Section 36(3) was introduced, which provided that an award would not stay automatically on the filing of a challenge. There was some confusion as to the application of s36(3) to challenges existing at the time of the 2015 amendments. In BCCI v. Kochi Cricket Private Limited, the Supreme Court clarified that the amended Section 36 would also apply to awards that had pending challenges under Section 34 of the Act.
The 2019 amendments introduced Section 87. It reversed the decision in the BCCI case, by providing that the 2015 amendments would only apply to court proceedings and arbitral proceedings commenced on or after the implementation of the 2015 amendments.
HCCL challenged Section 87 of the Act on the basis that it violated the right to equality guaranteed by Article 14 by taking away the vested right of enforcement of an arbitral award without removing the basis of the BCCI judgment, making Section 87 excessive, unreasonable, and arbitrary.
The Supreme Court struck down the insertion of Section 87 and the deletion of Section 26 of the 2015 amendments. It noted that Section 6 of the Act was corrected by the 2015 amendments. It clarified that as per the BCCI case, the impact of the 2015 amendments meant that enforcement of an arbitral award would not automatically be stayed upon the filing of an application under Section 34 and that the amendments in 2015 would apply to all pending applications under Section 34 of the Act. This is irrespective of whether or not the proceedings were commenced prior to or post the 2015 amendments.
S87 and the resulting re-introduction of the automatic stay "turn[ed] the clock backward contrary to the object of [the Arbitration Act] and [the 2015 amendments]" and "result[ed] in manifest arbitrariness".
This is a welcome decision appearing to resolve years of uncertainty surrounding the enforcement of awards and the applicability of amendments and stays in India.
This article does not intend to hurt the sentiments of any individual, community, sect, or religion, etcetera. This article is based purely on the author's personal opinion and views in the exercise of the Fundamental Rights guaranteed under Article 19(1)(A) and other related laws being enforced in India for the time being.
Domestic Arbitration
Supreme Court
Validation of Section 87
BY : Ankona