Back
Latest News
The requirements for the independence and / or impartiality of arbitrators under English law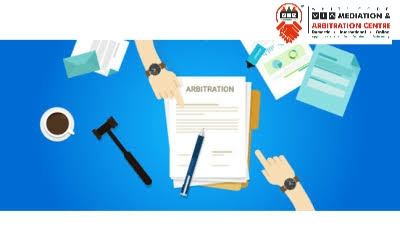 The requirements for the independence and/or impartiality of arbitrators under English law
Introduction
The act requires that arbitrators act fairly and impartially between the parties (Article 33 (1) of the Arbitration Act). Article 1 (a) also states that "the purpose of arbitration is to resolve disputes fairly by an impartial arbitral tribunal without unnecessary delay or expense."
The IBA International Arbitration Conflict of Interest Guidelines 2014 provides a non-exhaustive list of situations in which appointments should be rejected or disclosures should be made to avoid bias. These are ordered from red to green according to their importance according to the "traffic light" system. However, the IBA Guidelines only apply to situations where the parties agree or are adopted by the arbitral tribunal.
In addition, the British Commercial Court has identified possible loopholes in the IBA guidelines (W Ltd v M SDN BHD [2016] EWHC 422 (Comm)). The Court of Appeal (in Halliburton Company v Chubb Bermuda Insurance Ltd [2018] EWCA Civ 817) determined that the fairness test applied by the court (not subject to IBA guidelines) was objective: informed and impartial observers, after considering all facts Later, it is concluded that the court may indeed be biased?
The 1996 Arbitration Law does not provide for the disclosure obligations of arbitrators. However, the Court of Appeal determined the disclosed evidence in Halliburton v Chubb. The arbitral tribunal believes that arbitrators should disclose these circumstances and clarify that the arbitrator's obligation to disclose information not only applies to situations where informed and impartial observers will reach conclusions that would lead to actual bias but also apply to situations where they can simply lead to such conclusions.
Case Law
The Supreme Court upheld the decision of the Court of Appeal in the November 2020 judgment (Halliburton Company v Chubb Bermuda Insurance Ltd [2020] UKSC 48) and confirmed that the arbitrator has a legal obligation to disclose the possibility of independence and impartiality, and concluded that, they may indeed be biased. The unresolved question of the Supreme Court is whether the obligation only applies to facts "known to the arbitrators" (as suggested by the Court of Appeal), or in some cases, whether the arbitrators are obliged to reasonably inquire whether there is a need to disclose facts or circumstances.
The Supreme Court also clarified that the arbitrator's statutory disclosure obligation does not override the arbitrator's simultaneous privacy and confidentiality obligations under English law. Therefore, disclosure can only be made when the applicable parties are disclosed. Privacy and confidentiality obligations must be agreed upon by them, express or implied.
(This Article Does Not Intend To Hurt The Sentiments Of Any Individual Community, Sect, or Religion, Etcetera. This Article Is Based Purely On The Authors Personal Views And Opinions In The Exercise Of The Fundamental Right Guaranteed Under Article 19(1)(A) And Other Related Laws Being Force In India, For The Time Being. Further, despite all efforts made to ensure the accuracy and correctness of the information published, White Code VIA Mediation and Arbitration Centre Foundation shall not be responsible for any errors caused due to human error or otherwise.)
The act requires that arbitrators act fairly and impartially between the parties (Article 33 (1) of the Arbitration Act).
The arbitral tribunal believes that arbitrators should disclose these circumstances and clarify that the arbitrator's obligation to disclose information
the arbitrator has a legal obligation to disclose the probability of independence and impartiality
BY : Muskaan Rawat