Back
Latest News
COVID-19 and Alternative Dispute Resolution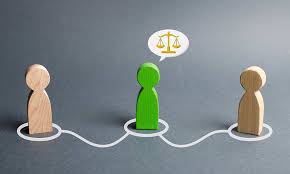 COVID-19 and Alternative Dispute Resolution
Alternate Dispute Resolution (ADR), mainly denotes a wide range of dispute resolution processes that act as a means of disagreeing parties to come to an agreement without using the means of litigation. It is a collective term which refers to the ways in which the parties can settle disputes, with the help of a third party. It is also known as external dispute resolution (EDR). ADR has gained widespread acceptance among both the general public and the legal profession in the recent years and is also being adopted as the means to help settle disputes alongside court system itself. There are various widely used forms of ADR such as Arbitration, Mediation Negotiation and Conciliation. However, in the present circumstances where the spread of Coronavirus (COVID-19) has put everything on hold, it is important to address its impact on ADR.
The coronavirus (COVID-19) global health crisis is drastically impacting communities worldwide. It has caused unprecedented disruptions and damaged the world's economy and business relationships. Great number of commercial disputes are coming forth as parties are finding it difficult to perform their contractual obligations. In fact, there is a complete possibility that the crisis will result in a surge of litigation and will consequently delay the resolution of pending court cases. It is the unprecedented delays that should steer the parties towards alternative dispute resolution (ADR). It is in the wake of this crisis that Online Dispute Resolution (ODR) or Virtual ADR has come into play.
Virtual ADR allows the cases to be resolved in a hassle-free manner and in this system there is no need for travel by any party or attorney. All the parties can communicate with each other through video conferencing which makes it possible for them to hear and see each other. In case of mediation, it is possible for the mediator to separate the parties and engage in a mutually agreeable settlement. Greater utilisation of ADR will result in quick resolution of cases and will also be time and money saving.
It must be mentioned that in spite of it being the need of the hour, there are certain challenges in this process. It is no secret that lawyers have always been averse to technology. However, it times like these, learning and adopting technology is critical for survival. A rigorous and continuous training will required for the lawyers to get through the offline to online transition. It is a big task to provide internet connectivity to India Courts since most of them don't have it and also network in most courts is really poor. Adequate security standards will have to be put into place so that the critical data that is stored is not hacked or tampered in any way.
Like any new initiative, virtual ADR will have its share of teething troubles. However, it is certainly a step in the right direction. ADR is no longer an alternative means of resolving disputes. Rather, it is the preferred forum for the speedy, cost effective resolution of disputes. All of us are finding it difficult to maintain as normal an existence as possible. The current pandemic has altered the way we think about our lives and daily interactions. However, in unprecedented times like these, it is much more important to come together and fight to come out stronger and much more evolved.
Alternative Dispute Resolution
COVID-19
Impact
BY : Riya Dani