Back
Latest News
Anti-suit injunctions in context of international arbitrations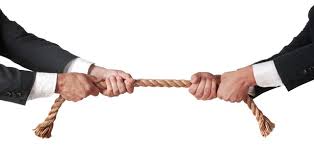 Anti-suit injunctions in the context of international arbitrations
Where a contract provides for an arbitration clause, an anti-suit injunction could be used in two ways:
It could be used to prevent litigation before courts in other countries. In this way, the anti-suit injunction helps in furthering arbitration proceedings as per the contract between the parties.
Let's take an example. In case of a dispute, a defaulting party may have an incentive to approach courts of other jurisdictions (other than the jurisdiction chosen by the parties) to try and circumvent the arbitration proceedings. For example, a US entity could approach the courts of Singapore in a dispute with an Indian entity, although their contract expressly provides for dispute resolution by arbitration in UK. Since the law in different countries will differ, it will be extremely difficult for the Indian entity to defend its case in each jurisdiction, based on the law of that state. Instead, the Indian entity could apply for an anti-suit injunction before an Indian court – the court would be requested to prevent the US entity from initiating legal proceedings in other countries and to approach the arbitral tribunal, thus saving the arbitration.
It could be used to stop the arbitration itself and to get the dispute decided by a court in a country different from that of the arbitral tribunal. In this case, it would be used to defeat the arbitration.
Courts are extremely unlikely to issue anti-suit injunctions against the arbitration proceedings. Arbitration clauses in contracts usually contain strict rules for jurisdiction in case of disputes and the venue (including the courts which parties may approach for necessary intervention in arbitration proceedings) and the legal system applicable to the dispute are carefully chosen by the parties after application of mind. Further, arbitral tribunals also have the authority to decide their jurisdiction and competence over a particular dispute. Hence, in case there is a challenge to the jurisdiction of an arbitral tribunal, courts will not ordinarily entertain the challenge, and leave the matter to the arbitral tribunal to decide.
Note that under Indian law, the opportunity for granting an anti-suit injunction in such cases is not completely ruled out, and anti-suit injunctions may be granted to avoid patent injustice (what amounts to patent injustice would depend on the subjective interpretation of a court).
This Article Does Not Intend To Hurt The Sentiments Of Any Individual Community, Sect, Or Religion Etcetera. This Article Is Based Purely On The Authors Personal Views And Opinions In The Exercise Of The Fundamental Right Guaranteed Under Article 19(1)(A) And Other Related Laws Being Force In India, For The Time Being.
Arbitration
International
Arbitration clause
BY : Mr. Kartikeya Awasthi