Back
Latest News
Negotiation: An Unconventional ADR Mechanism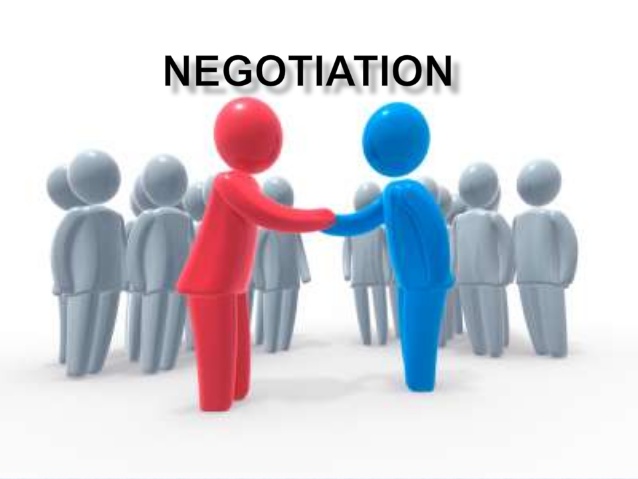 Negotiation: An Unconventional ADR Mechanisms
The word 'negotiation' is derived from the Latin expression 'negotiatus' , past participle of 'negotiare', which means to carry on business. Negotiation is one of the simplest and most flexible techniques of dispute resolution. Having said that, it can be observed that the process of negotiation is based on a predictable pattern. There are five steps involved in negotiation which are as follows:
Preparing and Planning
Defining ground rules
Clarification & Justification
Bargaining & Problem-solving
Closure & Implementation
The motive of any negotiation is to reach an amicable settlement by a dialogue wherein the needs and views of the disputing parties are discussed. Negotiation is a discussion between the parties which intends to solve disputes, to reach a consensus for choosing the preferred course of action, or to frame outcomes to satisfy the interests of the parties. Nevertheless, negotiation doesn't enjoy any statutory recognition in Indian law.
Negotiation is one of the most key aspects of ADR. The reason as to why it is so resourceful arises is that there may not be a winner or loser in negotiation, at all times. A well-conducted negotiation ensures that it is done keeping in mind the fact, that the interests of both parties is of paramount consideration, subsequently, resulting in the winning of both parties.
An efficient negotiator is a person who has decades of experience and exposure in the field. An advocacy approach in negotiation involves an experienced negotiator who serves as the lawyer for one of the parties to negotiate and strives to obtain the most favourable outcomes possible for that party. A negotiation is said to be successful when the negotiator is able to achieve all or most of the results their parties desire, but ensuring that the other party does not permanently break off negotiations, unless the best alternative to a negotiated agreement (BATNA) is possible.
One of the key strategies of a successful negotiator that he should not be unnerved, come what may. Voicing a demand doesn't ensure success, but not making a request guarantees that it won't be even considered. The bottom line of negotiation, that is the key rule of negotiation which you always have to keep in mind is, 'Ask and you shall receive.'
It's high time we move from the era of confrontation to the era of negotiation. The very essence of ADR is to discourage litigation and encourage peaceful settlement among the parties. Negotiation, one of the most gifted instruments of ADR can be availed by the parties themselves or by their advocates on their behalf.
Introduction about Negotiation
Steps of Negotiation
Negotiation as ADR
BY : Astha Dhawan