Back
Latest News
International Commercial Arbitration in India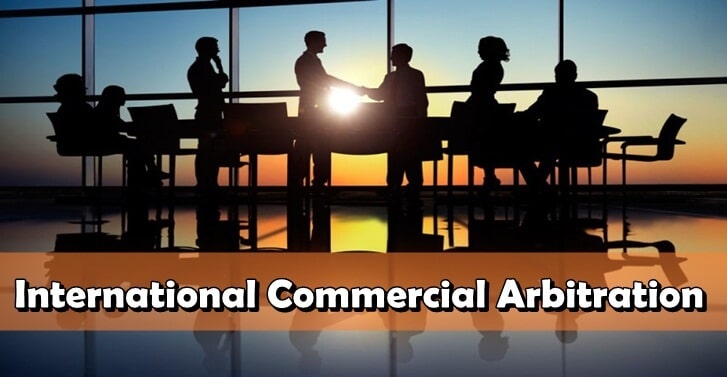 International Commercial Arbitration in India
There is a provision in the Indian statute for the resolution of disputes by the help of international commercial arbitration mechanism. In this way the Indian and foreign entities can resolve disputes "with the framework of Indian arbitration laws, the proceedings of which are to be governed under section 11 of arbitration and conciliation act 1996, with the help of arbitration Institutes and the courts have the discretion to appoint the arbitrators.

How does it work?
According to Indian statutes section 2 (1)(f) of the arbitration act defines International commercial arbitration (ICA) as "A legal relationship between a foreign national or an associate whose central management is in foreign hands, thus arbitration with an Indian seat involving foreign party can be regarded as ICA (international commercial arbitration), which is a subject to part 1 of the act."

How are arbitration agreements done?
As we know that arbitration gives both the parties an opportunity to be heard individually and put forward their grievances. Thus in commercial contracts clauses are formed which provides arbitration as a method to solve disputes in future and submission of agreements is included for covering arbitration of existing disputes.

Drafting of International Arbitration agreements :-
There is a close connection between the business lawyers and the law firms, who work with clients in order to draft and review the international arbitration agreements. During the drafting of such agreements some provisions are must to be included like "but not limited to, definition of arbitration clause, scope of disputes submitted to arbitration, stating an arbitral institute and its rules, the seat of arbitration, venue of arbitration, method of appointment of arbitrator, number and qualifications of the arbitrators, language of arbitration, applicable law and jurisdiction."

With the changing times there is an increase in the demand of international arbitration. It is also helpful in providing security to the parties if they want to deal in international arbitrations.
what is ICA
how are ICA agreements done?
how are ICA agreements drafted?
BY : Tanya Vashistha