Back
Latest News
THE PROCESS OF MEDIATION WORKS IN VARIOUS STAGES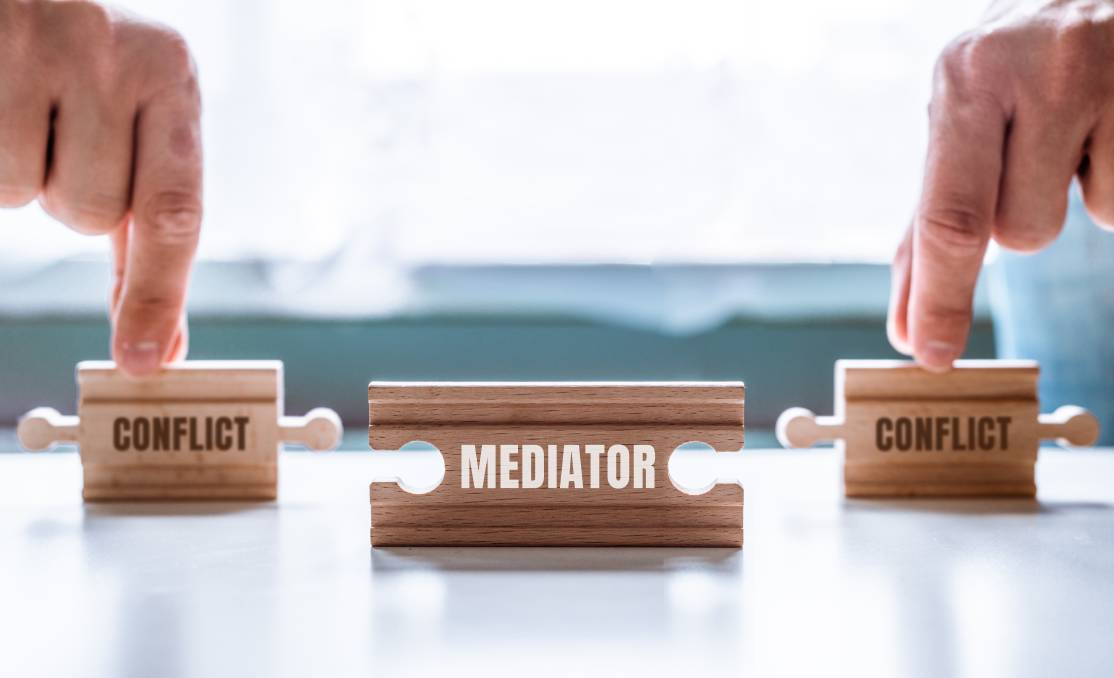 THE PROCESS OF MEDIATION WORKS IN VARIOUS STAGES
Opening proclamation
Combined session
Split session and,
Closing
At the initiation of mediation process, the mediator shall make sure the parties and their counsels ought to be present.
Primarily in the opening proclamation he furnishes all the information about his engagement and declares he does not have any association with either of parties and has no curiosity in the dispute.
In the combined session, he collects all the information, recognize the fact and issues about the dispute by engaging both the parties to present their case and put forward their viewpoint devoid of any disruption. In this session, mediator tries to give confidence and endorse communication and deal with interruption and outbursts by the parties.
Next is split session, where he tries to recognize the dispute at a deeper level, collects precise information by taking both the parties in buoyancy individually.
Mediator asks numerous questions on facts and discusses strengths and weaknesses to the parties of their particular cases.
After consideration both the sides, mediator starts formulating issues for ruling and creating options for settlement.
In the case of disappointment to reach any agreement in the course of negotiation in mediation, mediator uses different Reality check technique like:
Best Alternative to Negotiated Agreement
It is the finest potential outcome both the party comes up with or has in mind. Its appropriate situation as each party thinks about their most constructive state looks like.
Most Likely Alternative to Negotiated Agreement
For a victorious negotiation the outcome always lies in the heart, mediator after taking into account both the parties comes up with most likely conclusion. Here consequence is not always in the heart but little left or right of the center depending on negotiation circumstances.
Worst Alternative to Negotiated Agreement
It the most horrible likely outcome a party has in their mind for what could occur during negotiation.
It may be obliging to the parties and mediator to scrutinize the substitute outside the mediation specifically litigation and discusses the penalty of failing to reach agreement like: outcome on the relationship of the parties or effect on the dealing of the parties. It is constantly vital to think about and talk about the most horrible and most feasible outcomes, it's not always people get the finest conclusion.
Mediator discusses the perspective of the parties about the likely conclusion at litigation. It is also obliging on behalf of the mediator to exertion with parties and their advocates to come to a appropriate indulgent of the best, most horrible and most feasible outcome to the dispute through litigation as that would help the parties to concede the authenticity and organize practical, reasonable and feasible proposals.
Stages
Techniques
Conclusion
BY : Umang Yadav